Protesters face Governor Rick Scott outside of Orlando rally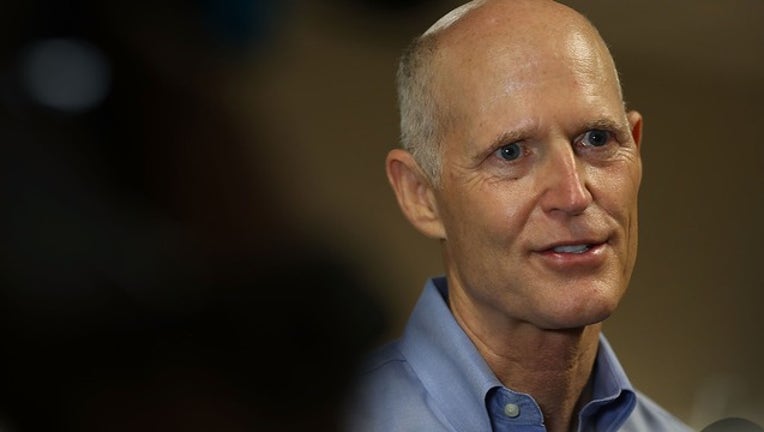 ORLANDO, Fla. (FOX 35 WOFL) - For a second day in a row, Florida's governor was met by protesters as he rallied with supporters in his bid for Senate.
This time about 2 dozen protesters carried signs and chanted outside the Rigo Tile warehouse in Orlando as Scott met with constituents inside. Most carried signs referencing Florida's environment and the red tide crisis afflicting the Gulf Coast.
"He's not beholden to the interests of his people and his constituents: he is listening to the fossil fuel industry," said protester Renata Leighton, "he is in the pockets of the fossil fuel industry and that's not acceptable."
On Monday similar protests got loud outside a Scott campaign event in Venice. Another rally scheduled for Naples later that day was canceled after that showing.
After his Orlando speech though, the Republican Senate candidate and current Governor didn't shy away from questions about the protests.
"I respect everybody's right to tell me what they think," said Governor Scott.
On the red tide issue he told reporters that it's an on-going fight. Scott's office announcing Tuesday that an extra $4 million was being directed by the Florida Department of Environmental Protection to those counties effected by the red tide.
"We've done a lot, it's not gone, right, but we put a lot of money into Mote Marine doing some research and we're looking at some ideas to try to deal with it," said Scott.
Also at the rally, Puerto Rican Lt. Governor Luis Rivera Marín appeared alongside Scott. The two touting the Governor's help for Puerto Rico during the aftermath of Hurricane Maria; about 1 year ago.
"It was thanks to the leadership of Rick Scott, a friend, a friend of Puerto Rico that we've been healing," said Rivera Marín.