Prosecutor will no longer request bail for small crimes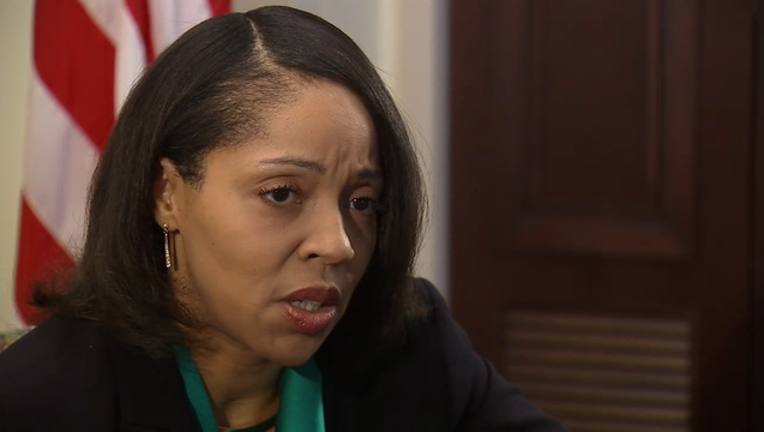 article
ORLANDO, Fla. (AP) - A Florida prosecutor who got into a legal fight with the governor for her blanket refusal to seek the death penalty now says her office will no longer request monetary bail bonds for defendants accused of low-level crimes.
Instead, prosecutors in the Orlando-area jurisdiction of State Attorney Aramis Ayala will recommend releasing defendants on their own recognizance for crimes involving possession of small amounts of cannabis, driving without a license, panhandling, disorderly conduct or loitering.
"By primarily relying on money, our bail system has created a poverty penalty that unjustifiably discriminates against those without resources to pay," Ayala said in a statement Wednesday announcing the change. "Our focus must be on public policy, not on wealth."
Ayala said the system has discriminated against defendants who end up jailed until trial, solely because they can't afford to pay bail. Federal appellate courts and the U.S. Justice Department under President Barack Obama have come to similar conclusions, saying that jailing people just because they can't afford to pay a fine or fee, without considering an alternative, is an unconstitutional denial of equal protection and due process rights.
The new policy, which starts June 1, won't be applied to defendants charged with domestic violence, stalking, firearms and dangerous felonies, Ayala said. Also, extra scrutiny will be given to defendants with a history of failing to appear in court, past violations of release or a previous conviction involving a violent crime.
Local criminal defense attorneys applauded the change.
"People who can't afford bail often make a guilty plea in order to get out of jail, even if they're not guilty," said Warren Lindsey, an Orlando-area criminal defense attorney. "If you're in jail for any length of time, you lose your job. You lose your apartment. You lose your house."
Ayala's decision squares with a national trend toward giving defendants nonmonetary bond, said Marty McDonnell, a Tallahassee attorney who chairs the Florida Bar's criminal section.
"In most jurisdictions in Florida where sheriffs' budgets are pinched, it's not in their best interests to hold people who don't need to be held," McDonnell said.
Ayala's decision shouldn't be considered controversial, but prosecutors tend to campaign with tough-on-crime promises, said Andrew Metcalf, president of the Florida Association of Criminal Defense Attorneys.
"I would not consider this to be a 'maverick' position for a state attorney to take, but do recognize it might not be politically popular," Metcalf said. "It is the right thing to do."
Ayala's declaration last year that she would no longer seek the death penalty triggered a fight with Gov. Rick Scott, who took away more than two dozen cases from her office.
The Florida Supreme Court ruled last August that Scott had the authority to reassign the first-degree murder cases, since Ayala had enacted a blanket policy. Ayala agreed to seek the death penalty in some cases, and appointed a panel to guide decisions on capital punishment.