Police: Van crashed into apartment after shooting altercation
ORLANDO, Fla. - The Orlando Police Department (OPD) is investigating a crash involving a van that barreled into an apartment.
Police say the driver was shot and then crashed into a building at the Bella Vita apartment complex, located near Conroy Road and Vineland Road.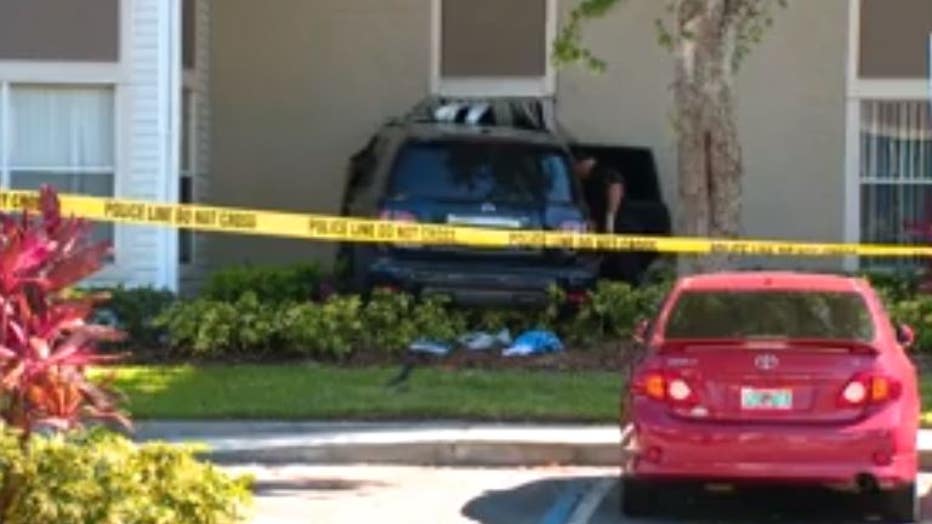 The shooting victim attempted to flee from the suspect, when he was shot in the back, crashing into the building. police say. A woman was inside the apartment unit, but she was in another room and not hurt.
In a tweet, OPD said "the victim is expected to survive his injuries, following an altercation with a suspect."
Officers say the suspect fled in a white car, possibly a Chevrolet with chrome rims.