Orlando weather: Hot, dry day ahead across Central Florida? When will rain chances return?
ORLANDO, Fla. - Today's high: 95 degrees | Tonight's low: 75 degrees
Main weather concerns: Another hot, dry day is expected for Central Florida on this Thursday. Highs near 95 inland, lower 90s along the beaches. Rain chances remain quite low, around 10% and mainly after 4pm. Rain chances will rise by Friday afternoon as an area of weather energy moves into Florida from the North.
Most of the rain Friday will fall after 2pm. Locally heavy rain, gusty winds, lightning and even some small hail could accompany the strongest storms. Considering Friday evening events like High School football, rain could be of issue through 7pm Friday evening. We're tracking this and will keep you up to date.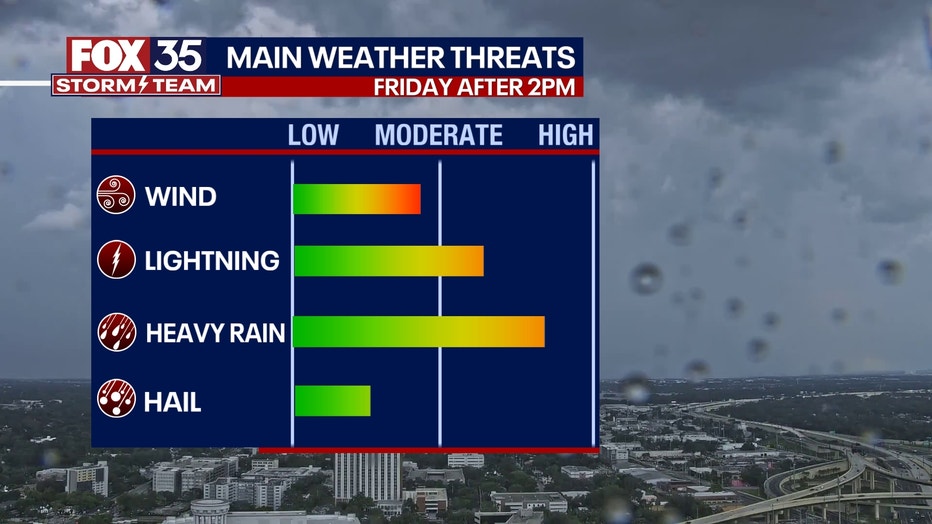 BEACHES: Rip current risk is moderate-high again today at all Central Florida beaches. On the sand, the weather looks great. Skies remain dry with warm
temperatures in the upper-80s to near 90 degrees. Surf is in the 1-3' range as more distant NE swell works into our local surf zones.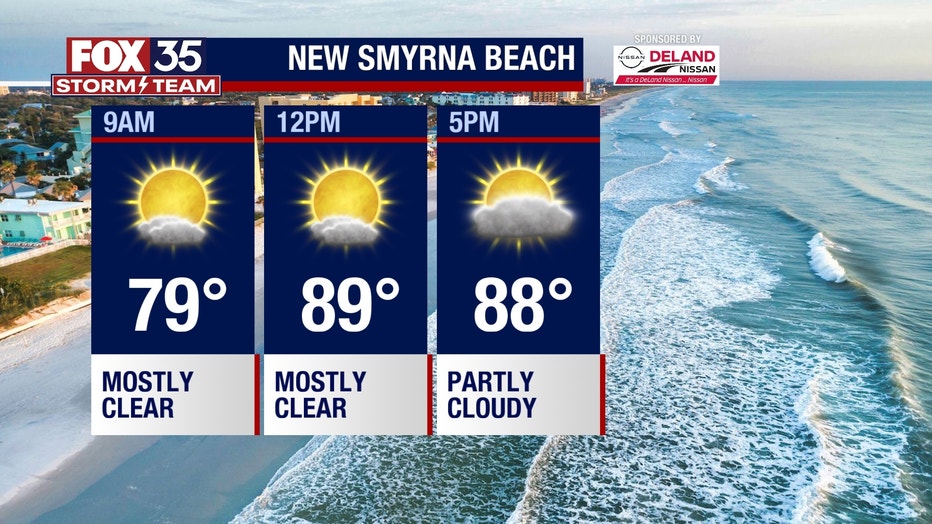 THEME PARKS: If you are heading to the theme parks today, don't forget to stay hydrated. Afternoon highs will soar to near 95 degrees with mostly sunny and dry
skies. Have a fun day at the parks.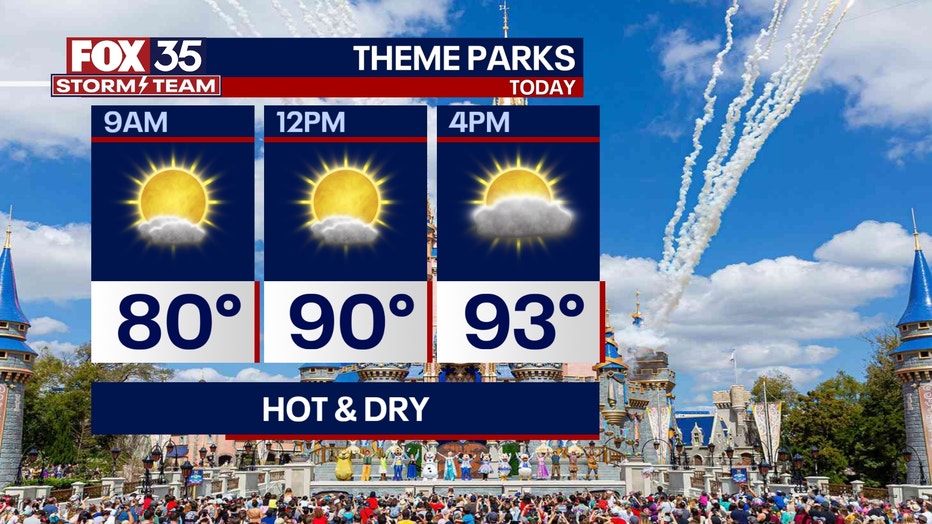 OUTLOOK: Saturday and Sunday will feature rain chances mainly for the pm hours. Coverage looks to hang in the 40-50%. Heavy downpours and lightning look to be the main threats during this time in any stronger storms. We need the rain as the last 5 days have been hot and very dry.
Accumulations are likely for many of us, especially over the Eastern portion of the viewing area. Longer term, large ocean swell from soon to be major hurricane LEE, will roll into the local beaches.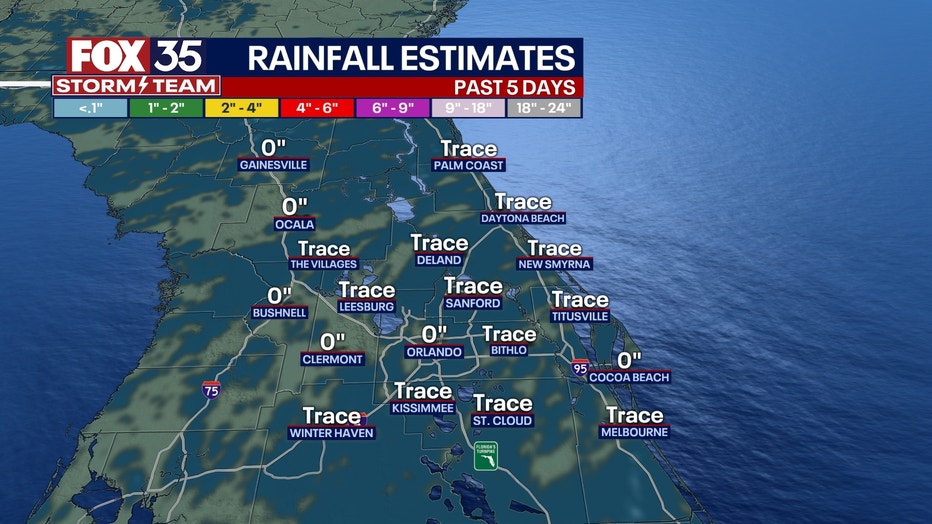 While forecast models have LEE eventually turning in a more Northerly direction, passing 500 miles+ East of Florida early next week, it appears coastal impacts will be of issue. Large, battering waves, coastal erosion and deadly rip currents will be of issue.
TRACKING THE TROPICS: The FOX 35 Storm Team is monitoring Hurricane Lee. This storm is forecast to become a major hurricane by this weekend and track North of
the Caribbean Islands. Long-range models are hinting at a broad sweeping curve East of the Bahamas longer term. 
This is something we will be watching closely and let you know if anything changes. Invest 96-L has a 60% chance for further development over the next 2 days and an 80% chance over the next 7 days.
The FOX 35 Storm Team is tracking this situation so, depend on us to keep you updated along the way on air and online!