Orlando Weather Forecast: Dry Saturday, followed by stormy Sunday across Central Florida
ORLANDO, Fla. - Tonight's low: 63 degrees | Tomorrow's high: 88 degrees 
Main weather concerns: It will be another warm and humid day across Central Florida on Saturday. Highs will once again hit in the mid-upper 80s for areas away from the coast, low-mid 80s seaside. Dense fog is a possibility in the early morning hours on Saturday.  Rain chances look the highest in the afternoon, but skies will feature a mix of sun and clouds. Storm chances increase on Sunday with scattered afternoon showers, some of which could be severe.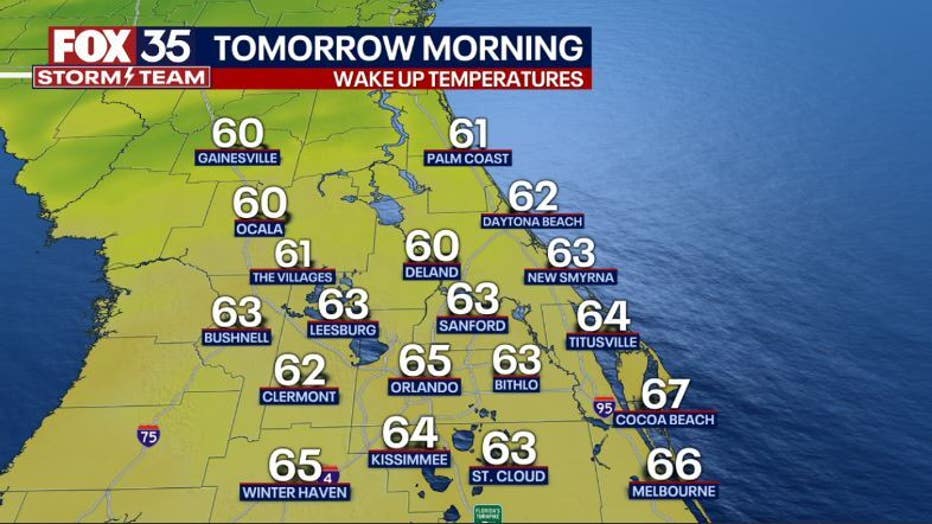 BEACHES: The beaches will see mixed skies, highs near 83 for the afternoon. afternoon showers are possible.
THEME PARKS: Warm and steamy at the parks, highs near 87 this afternoon. Rain chances near 20% after 1 p.m. but, won't be very long-lasting.
OUTLOOK: Saturday looks like a dry, hot day. Highs near 90, mainly rain free. Sunday brings a front into the area, rain chance move up to 40-50% and mainly for the afternoon hours.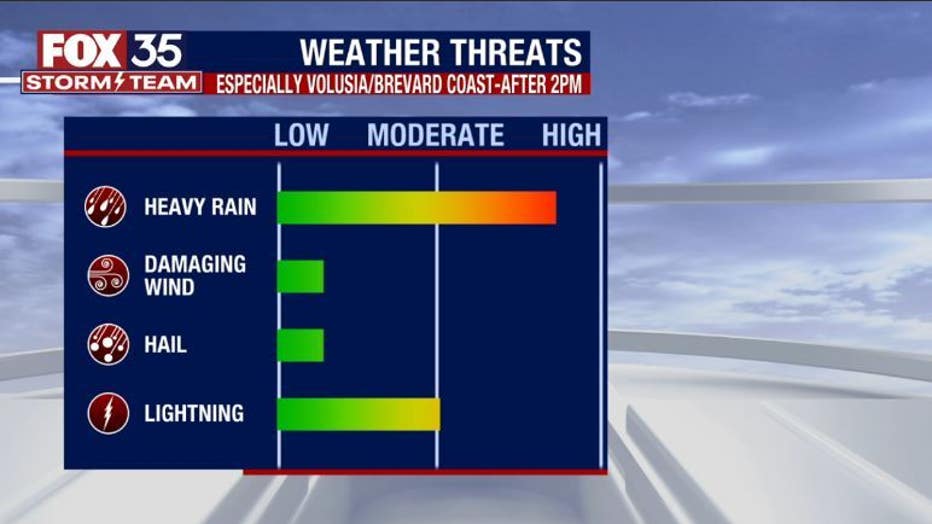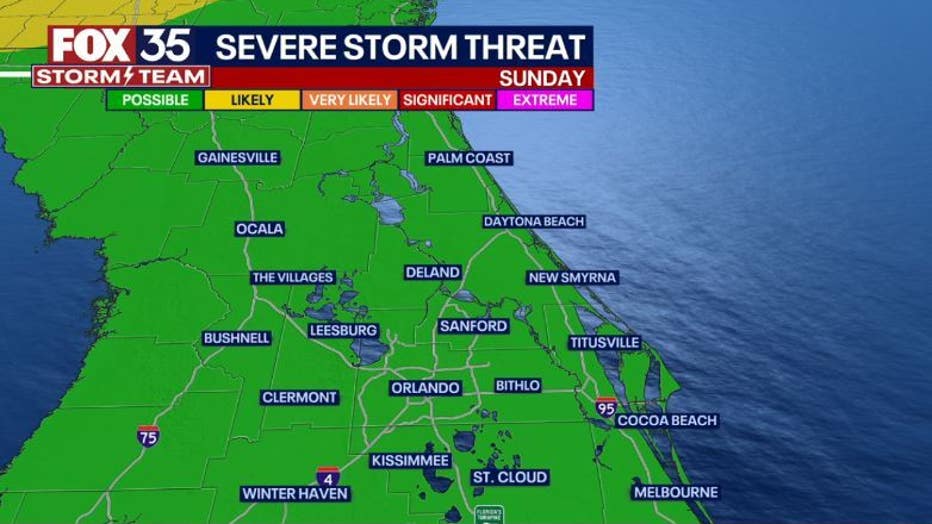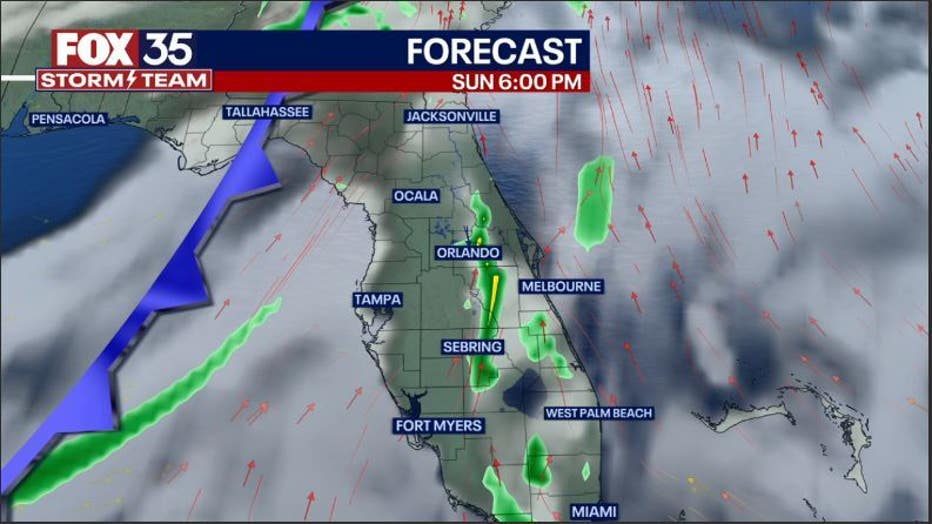 Could be a few strong storms around but, an outbreak of severe weather is not expected. Cooler behind the front a bit longer term as we head into next work and school week. Stay tuned!