Orlando Weather Forecast: Temperatures on the rise ahead of next rain chances in Central Florida
LAKE MARY, Fla. - Tonight's low: 57 degrees | Tomorrow's high: 83 degrees | Rain: None
Main weather concerns: Yet another great weather day on Thursday for the area! Highs are warmer for the PM with many areas rising into the low 80s this afternoon.  
The only concern Thursday is the HIGH RISK of rip currents at ALL Central Florida beaches. While breezes are super light, a Northeast swell energy is still in the coastal waters locally. This wave energy will support dangerous rip current development for much of the day. Surf temps are chilly, generally in the mid-60s for the northern beaches, and closer to 70 degrees south of the Cape. Cooler water temps will keep most out of the water.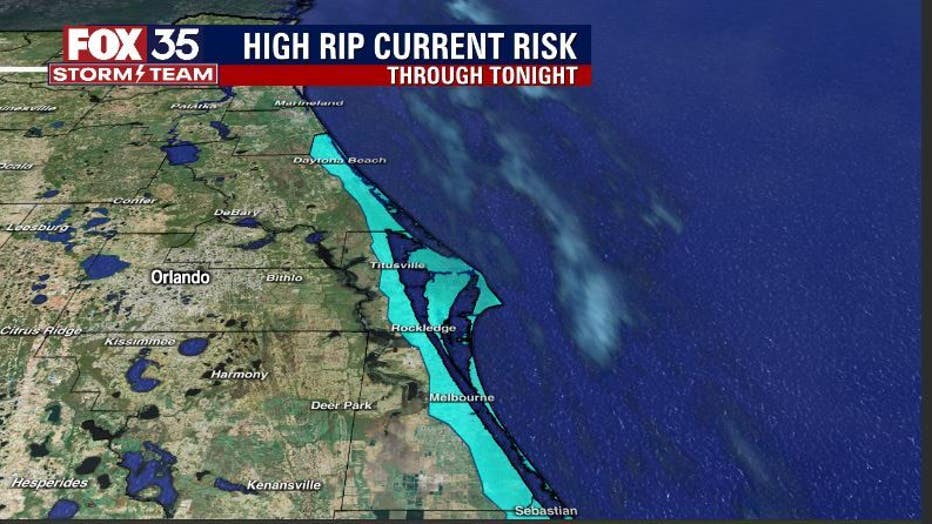 BEACHES: Another nice day at the beaches with highs warming to near 75 at peak this afternoon. Winds will be generally light, Surf rolls in at 1-3' in Long Period NE groundswell. Rip current risk is high.
THEME PARKS: Such a great weather day to head out to the attractions. A cool morning transforms into a warmer afternoon in the upper 70s. Mostly sunny and dry all day!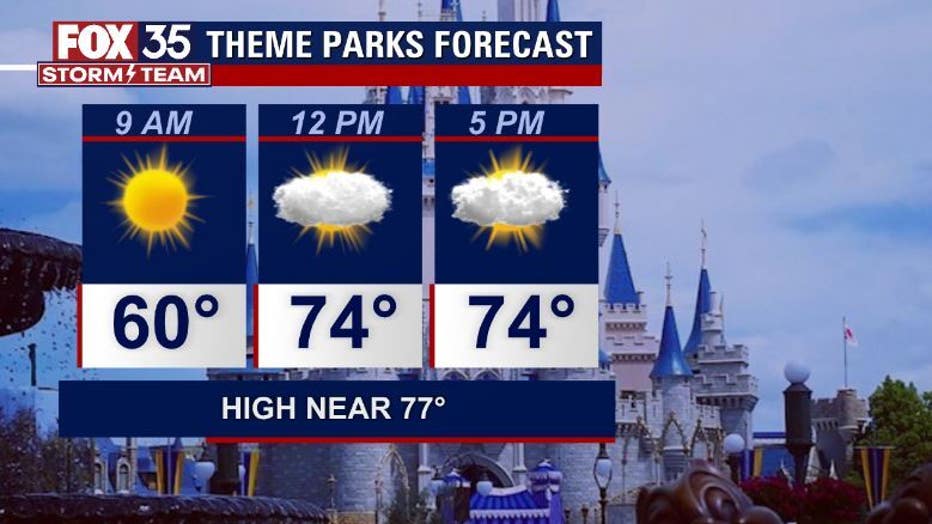 OUTLOOK: We continue our warming ways heading through the remainder of the week. Highs will move into the 80 degree range by Thursday, plenty of sunshine will still be around.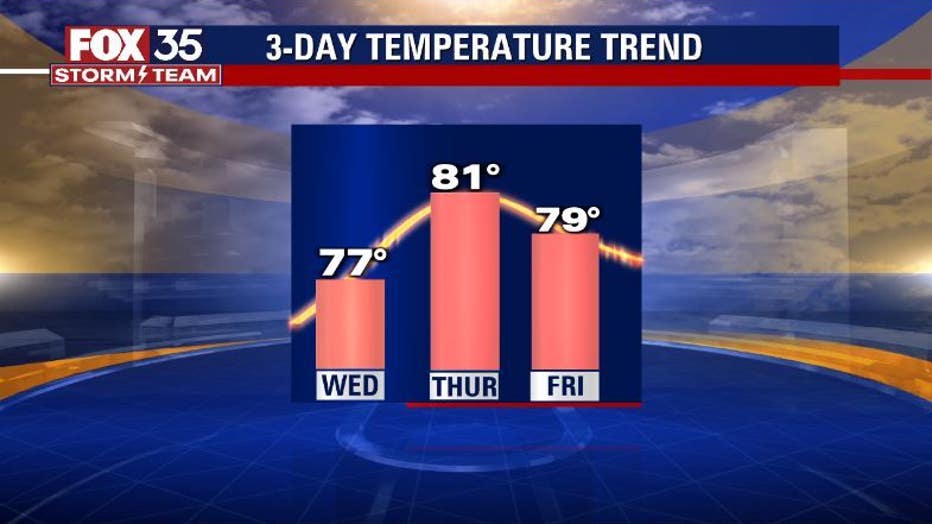 Rain chances increase over the weekend as a series of fronts work through the region. As of right now, the highest chance for showers and storms looks to reside over Southern Georgia and North Florida-lesser coverage to the South.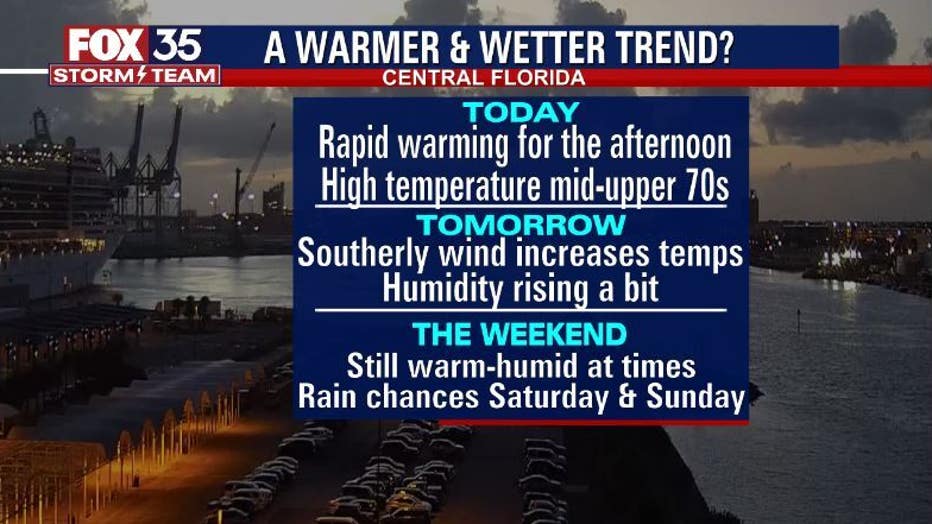 This could certainly change so stay with the FOX 35 STORM TEAM for all of your forecast details!