Orlando Weather Forecast: Sunday will see increased chances for rain across Central Florida
ORLANDO, Fla. - Tonight's low: 72 | Tomorrow's high: 88
Main weather concerns: Isolated showers are possible on Saturday afternoon and early evening, but the best chances will likely be after sunset and concentrated over the coastal counties. After high temperatures breaking into the low 90s on Saturday afternoon, evening temperatures will fall into the low 70s. Things will quiet down overnight.
BEACHES: The beaches will see mixed skies, highs near 85 for the afternoon with late afternoon showers possible.
THEME PARKS: Warm and steamy at the parks, highs near 87 this afternoon. Rain chances near 20%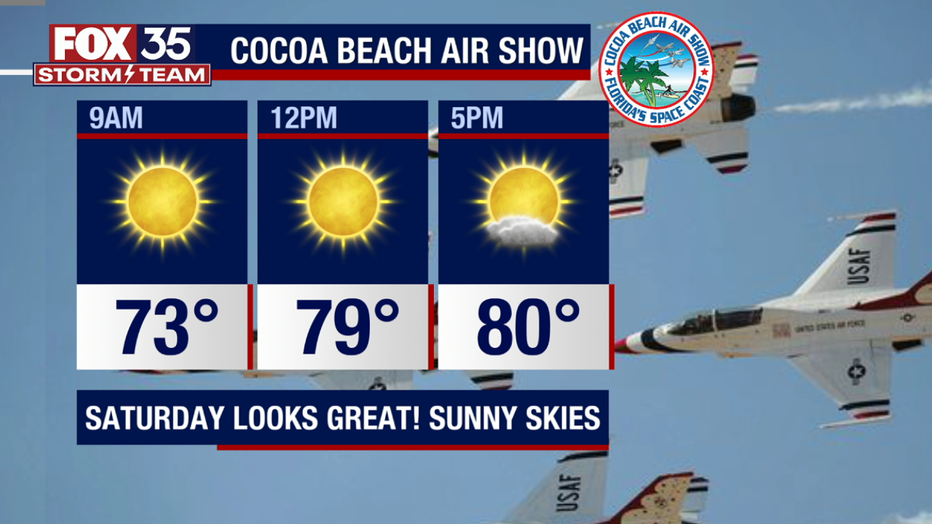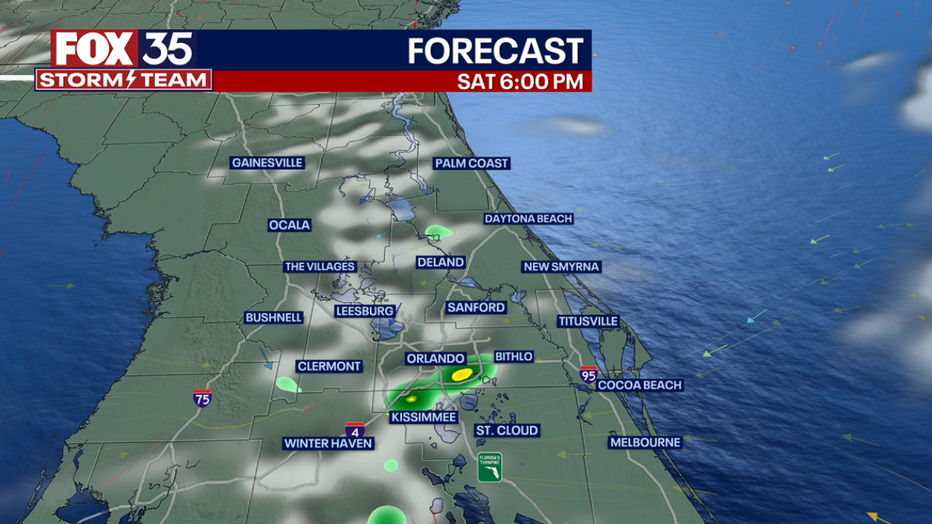 Scattered afternoon showers are likely, beginning early Sunday afternoon and there is the potential for severe weather with damaging winds, lightning, and hail. The storms will track from the west to the east, setting up over inland counties around noon and pushing off the coast before sunset. Highs on Sunday will hover around 90 degrees.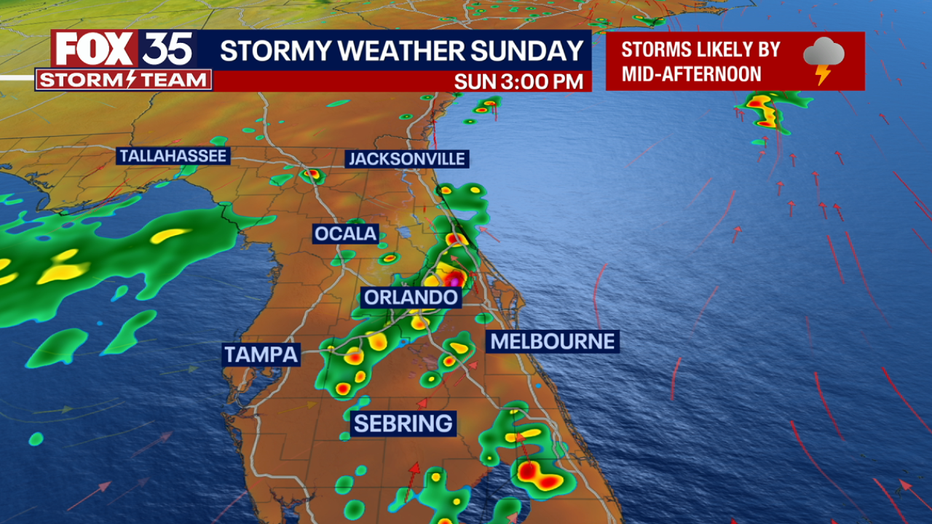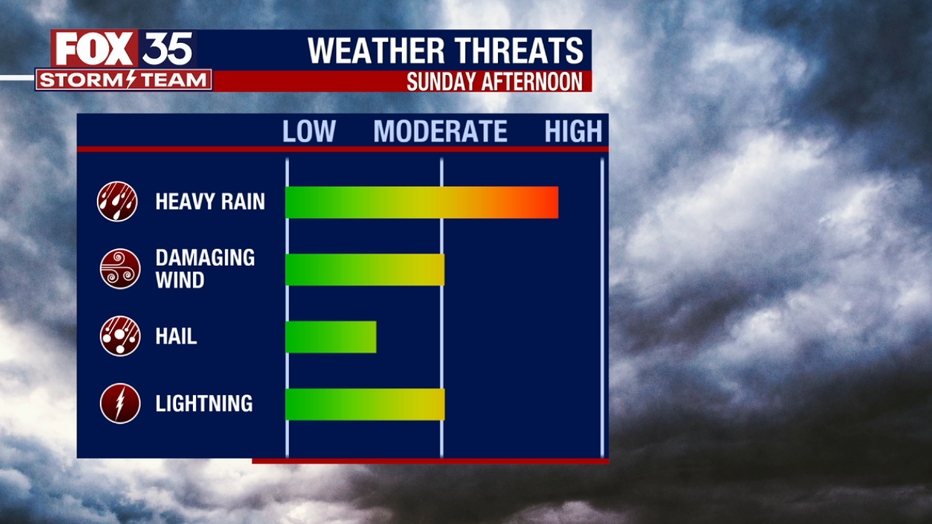 OUTLOOK: Monday brings a cold front with increased chances for rain and high temperatures closer to the lower 80s and upper 70s for most of the region, with lows on Monday night dipping into the 50s and 60s. The remaineder of the week be mostly sunny skies and low chances for precipitation.