Orlando Weather Forecast: Rain lingers across Central Florida into Monday; when 80-degree temps returns
ORLANDO, Fla. - Tonight's low: 48 degrees | Tomorrow's high: 62 degrees | Rain: 20%
Main weather concerns: Orlando and Central Florida will see passing showers in the overnight hours with lows dipping into the upper 40s to lower 50s. Storms are not expected, just showers at this time. It will be a cloudy start to the work week with a gradual warming trend.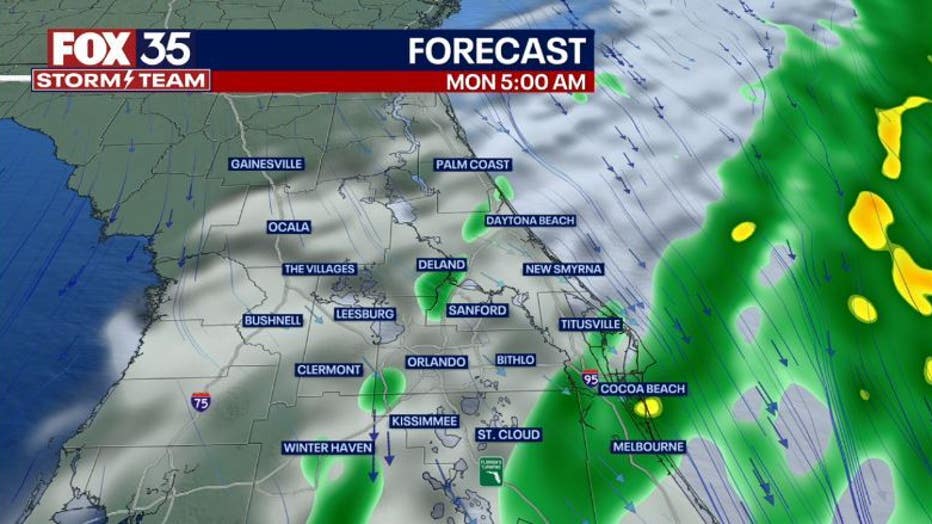 BEACHES: Lots of clouds, breeze and cooler temps at the beaches on Monday. Highs hit in the 60s, winds from the North at 10-20 mph. Moderate rip current risk. Surf is pretty junky at 1-3' in some developing North wind swell.
THEME PARKS: Theme parks look cloudy and pleasant on Monday with a high for the afternoon around 68. 
OUTLOOK: After a cool, cloudy Sunday-a slow warming trend will take place. Slow is the key word here! We start the work and school week off with chilly wake up temps and spotty rain Monday morning.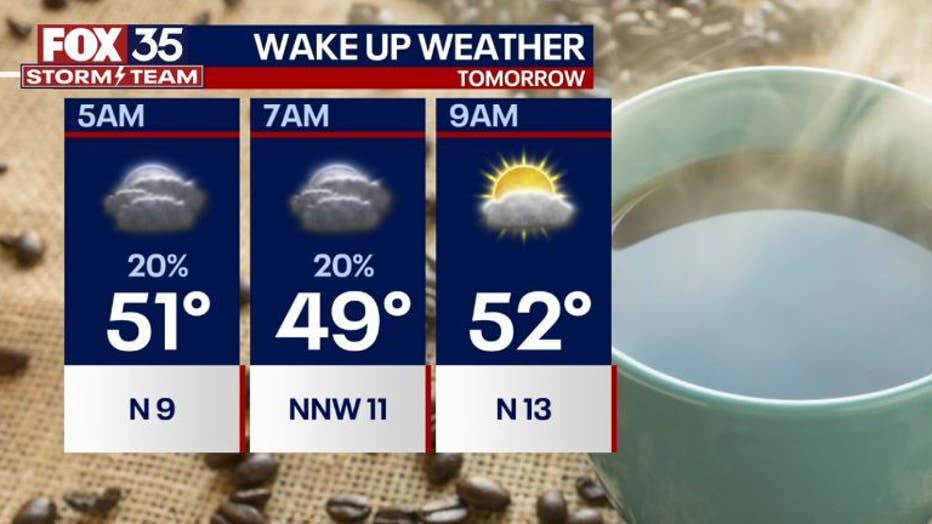 High temperatures on Monday remain in the 60s. 70s return with a bit more sunshine on Tuesday.
Coursing through midweek, 80s poke into the region and really take off by the end of the week, upper 80s possible then, skies dry for a majority of the next 7 days...stay tuned!