Orlando restaurants, bars voluntarily return to takeout service only or announce temporary closures
ORLANDO, Fla. - King Cajun Crawfish in Orlando is going back to takeout-only and several bars nearby have decided to temporarily close amid coronavirus concerns.
On Monday, King Cajun Crawfish voluntarily shut down its dine-in service and went back to takeout service only. The restaurant says while none of its employees have tested positive for the virus, owners are worried about the spread of coronavirus as the number of positive cases continues to rise.
As of Monday, the state's positive COVID-19 cases topped 100,000 with more than 5,000 in Orange County. 
"For the safety of our families and friends, and our community means a lot to us," said Dudley Nguyen, of King Cajun Crawfish. "The community gives back to us so we want to stop and help the community as well."
Nguyen said they believe they made the right call, even if they lose revenue. 
"It's not the important thing right now," Nguyen said. "Our health and the community is more important than revenue." 
King Cajun Crawfish is far from alone in its concerns over COVID-19. Orlando bars, like The Guesthouse, are voluntarily shutting back down because of concerns over the coronavirus pandemic.
Owners of The Guesthouse are telling customers on social media while none of its employees have tested positive, the bar is going to close out of an abundance of caution.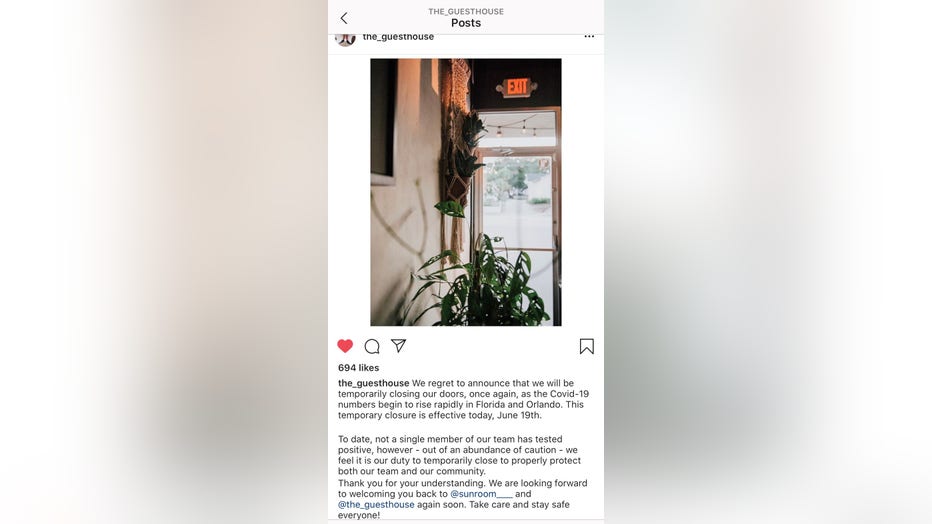 Tori Tori has temporarily shut down its doors, too. The owners posted on social media saying it's so the restaurant can deep-clean and work on restructuring operations and create new rules and regulations.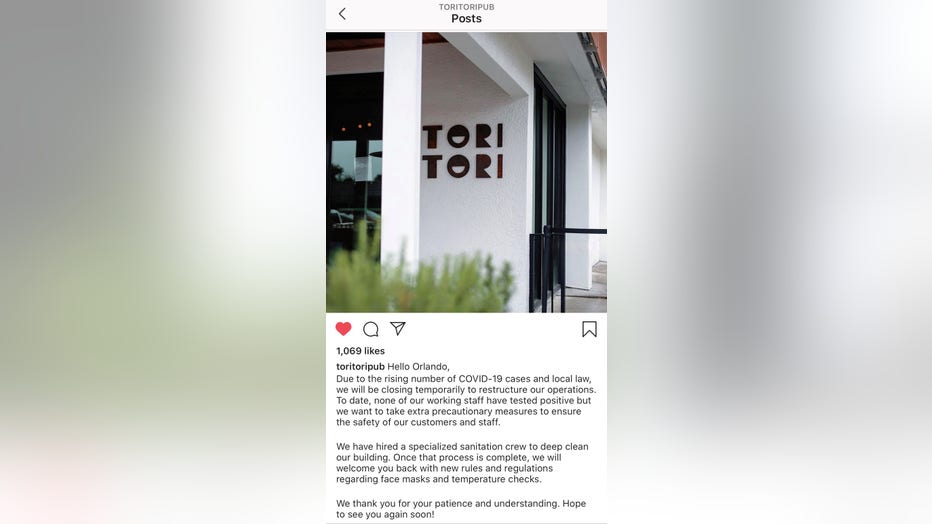 Iron Cow also announced on Facebook that it would also be temporarily shutting its doors until owners feel it's safe to reopen. 
As of right now, there's no date on when King Cajun Crawfish will choose to reopen its dine-in service, but it is offering a discount on its takeout service this week.
"With everything that's going on, we were concerned because all it takes is one person to get it and spread it to everybody," Nguyen said.