Officials: 4 unvaccinated children have measles in Sarasota County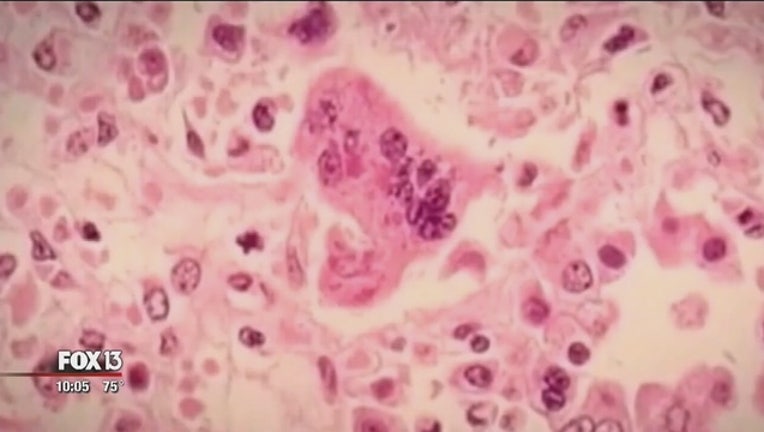 article
SARASOTA (FOX 13) - Four unvaccinated children have contracted measles in Sarasota County according to health department officials.
The Florida Department of Health in Sarasota County (DOH Sarasota) says the children have had close contact with one another.
DOH Sarasota says it appears the infections were acquired locally but the source has not been identified.
Officials say they are working to notify anyone who may have been exposed to measles in connection with this case.
The department encourages all residents and visitors who have not been immunized to get vaccinated.
According to DOH Sarasota, measles is a virus that is easily spread by air droplets when infected persons breathe, cough, or sneeze. The first symptoms are a high fever that may spike to 105°F, cough, runny nose and red, watery eyes followed by a blotchy rash that spreads from the head to the feet.
DOH Sarasota says measles is a potentially severe disease, especially in young children and persons with compromised immune systems. Complications can include pneumonia, encephalitis, and death.
Unvaccinated individuals who are exposed to measles should be quarantined for up to 21 days from public places, such as school and work, where they could infect others. 
For further information about measles in Florida, visit www.floridahealth.gov/measles.