North Carolina man charged with kidnapping, raping Dallas teen found in shed
DALLAS - A man is facing multiple charges, accused of kidnapping a Dallas girl and taking her to North Carolina. She was rescued from a shed behind a home.
Family members of the 13-year-old girl are thanking law enforcement for finding the teen and thanking community members for their support. 
FOX 4 is choosing not to identify the family or the teen because she's a reported victim of sexual assault.
Police say 34-year-old Jorge Camacho took a 13-year-old girl near her home in Dallas and committed multiple sex crimes against her before she was found locked in a shed more than 1,000 miles away on a property in North Carolina.
The Davidson County Sheriff's Office says Camacho had been chatting with the teen through a social media platform. The content was consistent with grooming and enticement.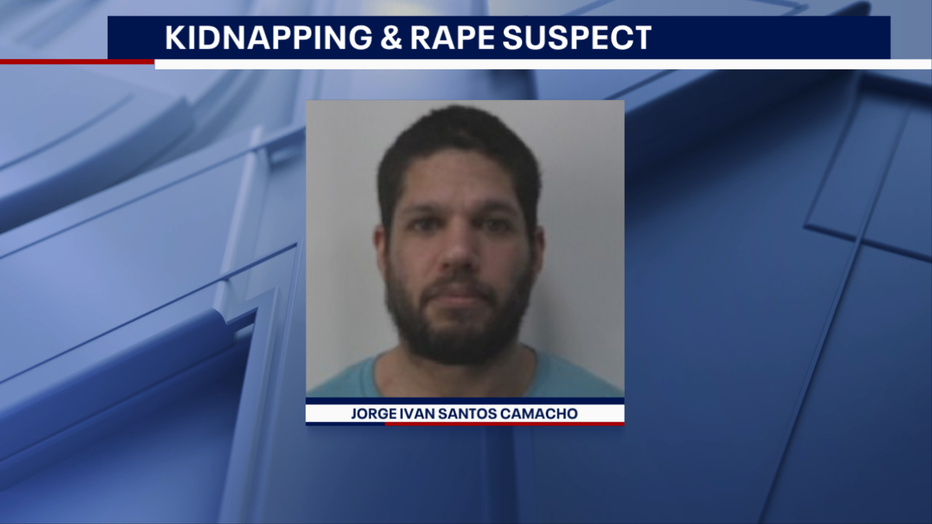 Bianca Davis is CEO of New Friends New Life, a non-profit which works to restore sexually exploited teen girls and more.
"Traffickers really prey on the everyday needs of teens and places where teens hang out. And a lot of times, that's online," she said. "The average age that a girl is trafficked here in the United States is 15 years old."
The teen went missing on March 1st, according to her family. Video cameras in the area of the child's home in Dallas later identified a suspect vehicle belonging to Camacho. 
Working with the Dallas Police Department, the Dallas FBI notified law enforcement in North Carolina. He was arrested Friday. The teen was found locked in the shed where Camacho lived. 
Trop Sim lives at the home on the property. She says Camacho is her son's friend. Sim says she had been allowing Camacho to live in the shed for the past two years.
"I just took him in. Helped him out," she said. "I'm not involved with whatever he's doing because I didn't know he was that kind of person."
Camacho is charged with eight felonies including abduction, restraint, human trafficking, statutory rape and more.
"Although it's alarming, we are not surprised because this is how trafficking happens in our community," Davis said.
The child was medically evaluated and is now back in Texas.
"It still could have been even worse even though that's hard to imagine," Davis said. "She could've gone missing for a long time or could've been killed."
Additional charges are pending. Federal charges have not been ruled out. For now, Camacho's bond is $1.25 million.