Nine foot python captured in Lake County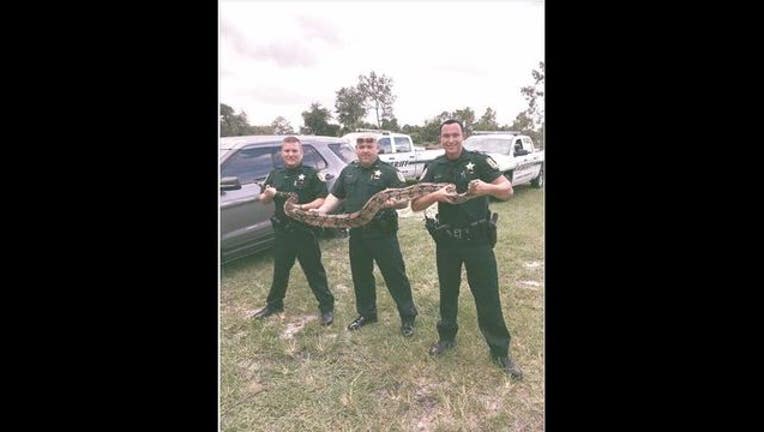 article
LAKE COUNTY, Fla. (WOFL FOX 35) - A few brave Lake County Sheriff's deputies managed to get their hands on a nine foot python found in Lake County on Saturday. 
Deputies say that the snake, which actually measured out to 9'3" in total length, was found by a local power crew in the area of Royal Trails in Eustis. 
The sheriff's office was contacted and Florida Fish and Wildlife Conservation Commission responded as well to capture the snake. 
Lieutenant Cliff McMennamy, Deputy Adam Kelly, and Deputy Zack Douglas were able to contain the python until FWC arrived on scene. They relocated it to a local reptile facility.