Nightly lane closures planned for I-4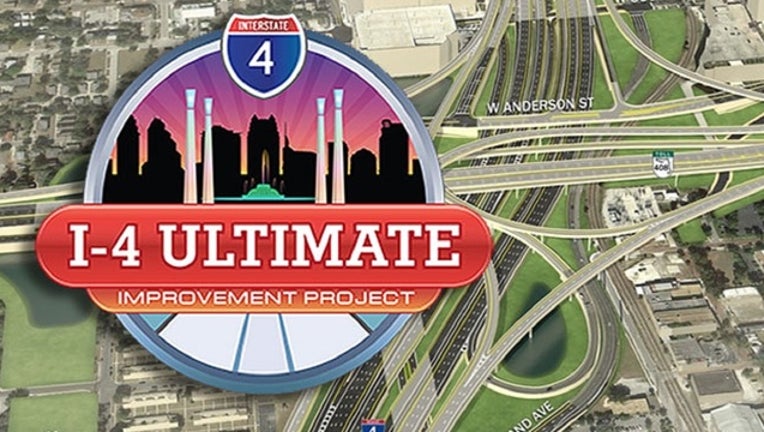 article
ORLANDO, Fla. (WOFL FOX 35) - The Florida Department of Transportation says crews will be busy working on sections of Interstate 4 in the days leading up to the Thanksgiving holiday weekend.  Work will require closure of some lanes and ramps, as well as the opening of new ramps and the shifting of others.  Motorists should pay attention and be mindful of these projects listed below:
Interstate 4 closing in Orlando nightly for work on SR 408 --  Both directions of Interstate 4 will be closing in Downtown Orlando nightly on Sunday, Monday, and Tuesday (Nov. 18, 19 and 20).  
These nightly closures are necessary to place girders for the new eastbound I-4 exit ramp to westbound SR 408.  The Florida Department of Transporation says the closures will begin as early as 10 p.m. and last until 5 a.m.
Westbound I-4 traffic must exit onto westbound Colonial Drive and then travel southbound on Orange Blossom Trail (U.S. 17-92/441) to reenter westbound I-4. Law enforcement officers will be monitoring each signalized intersection on the detour route to promote traffic flow.  Westbound I-4 entrance ramps from westbound Colonial, Amelia Street and South Street will also be closed, but westbound I-4 entrance ramps from Kaley Avenue and Gore Street will remain open.
Eastbound I-4 traffic must exit at South Street (Exit 82B), travel north on Garland Avenue and reenter eastbound I-4 at the ramp located after the Amelia Street intersection.  In addition, the eastbound SR 408 exit ramp to eastbound I-4 will be closed the same nights and times.  
Westbound I-4 in Altamonte Springs closing nightly for bridge work --  Westbound I-4 through Altamonte Springs will be temporarily closing under Central Parkway for three nights beginning on November 19.  The closures will occur from midnight through 5 a.m. on November 19, 20 and 21. 
Motorists may use Exit 94 to SR 434 in Longwood. From SR 434, motorists may use Montgomery Road or SR 436 to make their way to the westbound I-4 on-ramp from SR 436. 
The nightly closures are necessary to safely demolish a portion of the old Central Parkway bridge adjacent to the interstate and make way for construction of the remainder of the permanent bridge.
Eastbound exit ramp to Par and Fairbanks shifting 1.5 miles sooner --  As soon as the morning of Tuesday, Nov. 20, motorists on eastbound I-4 who wish to exit to either Par Street or Fairbanks Avenue will need to exit nearly 1.5 miles sooner, as part of a new temporary traffic configuration. The shift combines Exits 85, 86 and 87 into one exit point. Motorists exiting to Princeton Street, Par or Fairbanks all must exit at a temporary ramp located just north of the Colonial interchange.
New I-4 eastbound on-ramp from Ivanhoe opening -- By shifting the exit ramps onto newly completed travel lanes, the permanent eastbound I-4 entrance ramp from Ivanhoe Boulevard also becomes operational. The eastbound I-4 entrance ramps from Colonial/Garland Ave. and Ivanhoe will be able to join the eastbound I-4 mainline near Par Street. The purpose of this temporary configuration is to create more room to construct permanent eastbound I-4 lanes and accommodate future traffic shifts.