Newborn baby found in middle of California road with umbilical cord still attached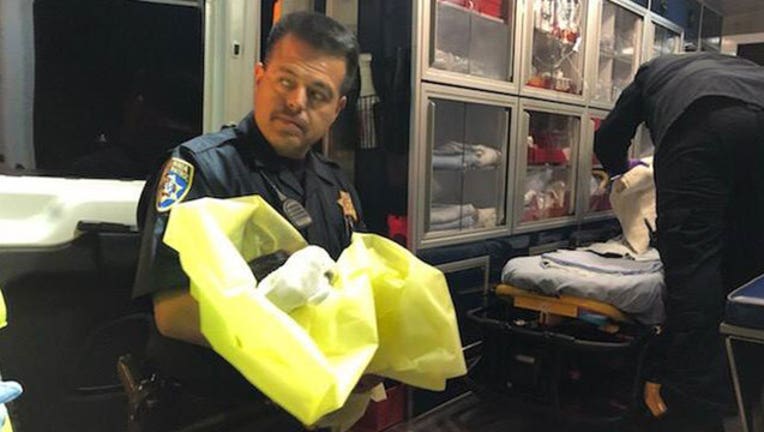 article
MADERA, Calif. (AP) - A newborn girl with her umbilical cord still attached was found by a newspaper carrier in the middle of a rural road before dawn in near-freezing temperatures.
Authorities are seeking the mother.
Sheriff's officials say a man walking around 4:30 a.m. Monday was approached by a woman in a white SUV who asked him to take her baby. He refused and suggested she take the newborn to a fire station or hospital.
KFSN-TV reports the hours-old baby was wearing only a onesie when the newspaper carrier, Aurelio Fuentes, found her a short time later on the center line of the road in Madera County in Central California. 
Fuentes told the Fresno Bee her umbilical cord was still attached. The good Samaritan immediately took the newborn inside his vehicle and called 911.
"It's very fortunate that the child was discovered by the newspaper delivery person before she was seriously injured or even possibly killed," Madera County Undersheriff Tyson Pogue said at a press conference Monday night.
The child is hospitalized in good condition and is expected to fully recover.
The state of California has a law that allows parents to safely surrender their baby. Parents or persons with lawful custody can safely surrender an infant within 72 hours of birth, with no questions asked, at designated safe drop-off sites. The sites are typically hospitals or fire stations. Please see the California Department of Social Services website for more information.
The Associated Press contributed to this report.