New tropical depression forms in the Atlantic, expected to become a hurricane: NHC
Stream FOX 35 News
ORLANDO, Fla. - Tropical Depression 15 formed in the Central Atlantic Ocean Friday morning and is forecast to become a hurricane late this weekend, according to the National Hurricane Center. 
The depression, formerly known as Invest 97L, is located about 1170 miles east the Lesser Antilles and is moving northwest at 12 mph.
It has maximum sustained winds of 35 mph and a minimum central pressure of 1007 mb.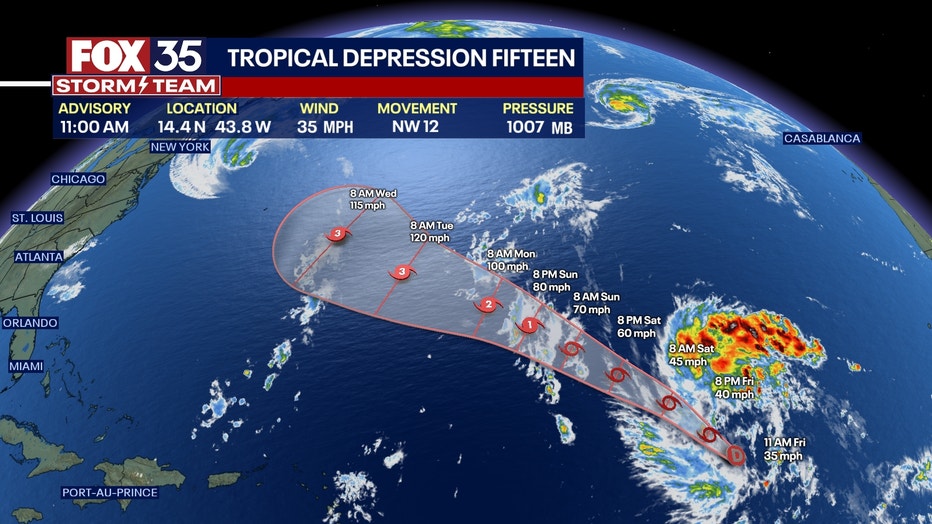 "Gradual strengthening is forecast, and the depression is expected to become a tropical storm late today and could become a hurricane late this weekend," the NHC said in an advisory.
If the developing system gets a name, it will be called Nigel. 
Forecasters are also monitoring a secondary wave that will move off the west side of Africa by the middle of next week. This feature has a 20% chance of developing over the next seven days.
The FOX 35 Storm Team will continue to watch these disturbances and bring you the latest information once available.