Nelson for Senate lawyer comments on recount, 'we're doing it to win'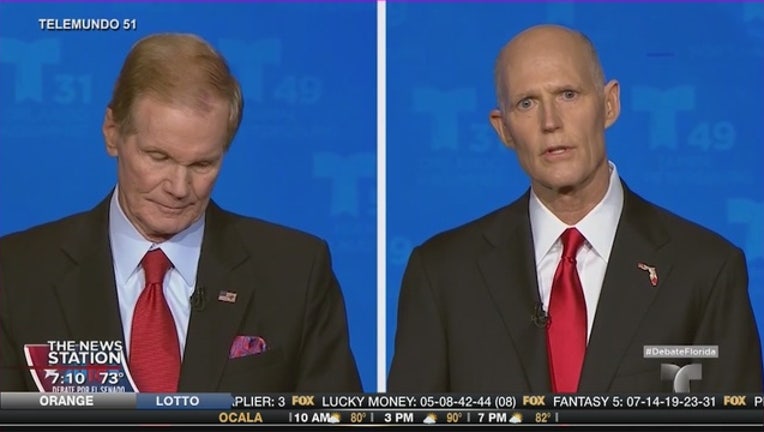 article
ORLANDO, Fla. (FOX 35 WOFL) - The Nelson For Senate campaign announced on Thursday that the margin between Bil Nelson and Rick Scott in the Florida U.S. Senate race has continued to shrink with more tightening expected.
They say that the contest is heading towards a legally required recount. The lawyer representing Nelson's campaign, Marc Elias, says that he intends to aggressively examine and address reports of irregularities. There were numerous media reports of balloting problems in various parts of the state.
We're doing this not just because it's automatic, but we're doing it to win," said Elias. "A significant number of ballots have not yet been counted and, because of the size of Florida, we believe the results of the election are unknown and require a recount."
Reported results show that Nelson is narrowly trailing Rick Scott by about 30,000 votes, which is a less than 0.5% point difference. Recounts are required at 0.5%. 
Scott prematurely claimed victory on election night after Fox News had called him the winner.