Nancy Pelosi recreates 'sarcastic' clap with Katy Perry and Orlando Bloom at LA gala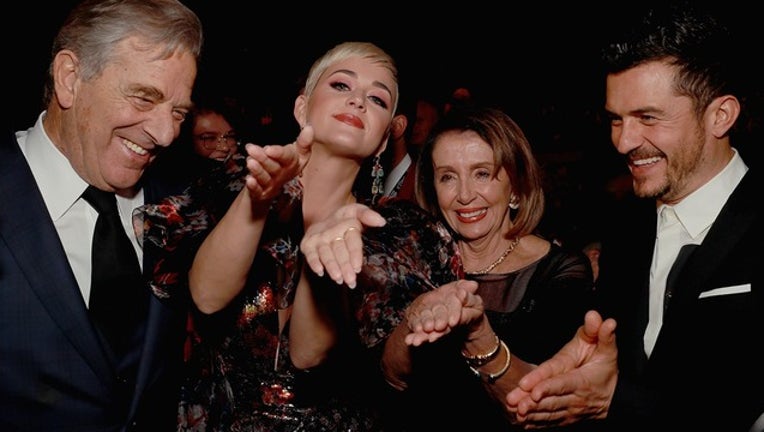 article
FOX NEWS - After defending her 'sarcastic clap' directed at President Donald Trump during Tuesday's State of the Union speech, Speaker of the House Nancy Pelosi, D-Ca., assured the public it was, in fact, sincere applause.
"It wasn't sarcastic," she said to reporters on Wednesday.
She added: "I wanted him to know that was a very welcome message."
However, it looked anything but sincere as she recreated the moment with Hollywood actor Orlando Bloom and singer Katy Perry.