Multiple people shot following funeral for homicide victim in Northeast DC
WASHINGTON - Police say four people were shot following a funeral for a homicide victim on Benning Rd. in Northeast D.C. Tuesday afternoon. 
Just after 12:15 p.m., D.C. police responded to the shooting near Stewart Funeral Home on the 4000 block of Benning Road NE.
Once officers arrived at the scene, they found two men, and two women suffering from gunshot wounds. 
While three victims were transported to local hospitals with life-threatening injuries, first responders stayed with one man who showed no signs of life until he was taken to the Office of the Chief Medical Examiner. 
Police have identified the victim who died as 29-year-old Terrell Coghill. 
In a press conference, D.C. Police Chief Robert Contee III told reporters the shooting occurred as a funeral was being let out. 
An MPD officer who was requested to be stationed at the funeral by the family reported sounds of gunshots around 12:17 p.m. The funeral had let out around noon. MPD routinely offers its services to families of homicide victims when their funeral is being held.
Contee confirmed that four people were shot, and one adult male was declared deceased. He also says it appears that several people were specifically targeted.
"How low can you be of a human being to target other people at a funeral?" Chief Contee said at a press conference after the shooting on Tuesday.
Chief Contee says MPD is asking for the community's help and requesting that anyone with information call police at (202)-727-9099 or text an anonymous tip to 50411.
Police have released a surveillance photo of the suspects' vehicle, a white Lexus IS350 with possible damage to the bottom of the front passenger door.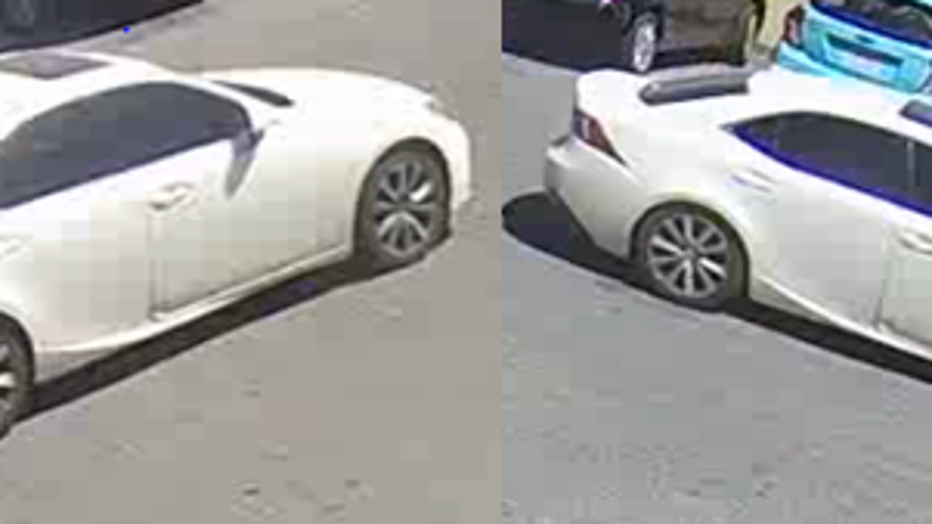 Photo Credit: Metropolitan Police Department
41st and Benning Rd NE and 36th and Blaine Rd NE were both closed due to police activity. 
This is a developing story. Stay with FOX 5 for updates.