Motorcyclist dead after crashing into moving car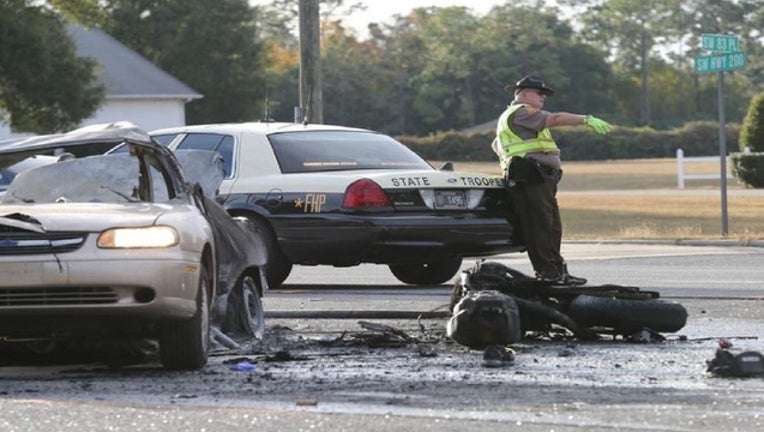 OCALA, Fla. (AP) - Authorities say a motorcyclist is dead after crashing his sports bike into a moving car in north Florida.
The Ocala Star-Banner reports that the rider ended up inside the car, which caught on fire, Saturday afternoon. The car's driver was rescued by passing motorists.
The Florida Highway Patrol says speed was a factor in the Ocala crash. Witnesses told troopers that the woman driving the car had stopped at a stop sign and then pulled into the roadway. They say the man riding the Yamaha motorcycle had been weaving in and out of traffic and speeding, and he was unable to brake to avoid the car.
It wasn't immediately clear if anyone would be cited for the crash.
___
Information from: Ocala (Fla.) Star-Banner, http://www.starbanner.com/