Medical examiner confirms remains found in submerged car belonged to missing man last seen 16 years ago
PALM HARBOR, Fla. - A Pinellas County medical examiner has identified the human remains found in a submerged vehicle in a Palm Harbor retention pond last week, according to investigators. 
Robert Helphrey, who was reported missing more than 16 years ago, was positively identified a week after his remains were found submerged in the 2005 Mitsubishi SUV, according to the Pinellas County Sheriff's Office.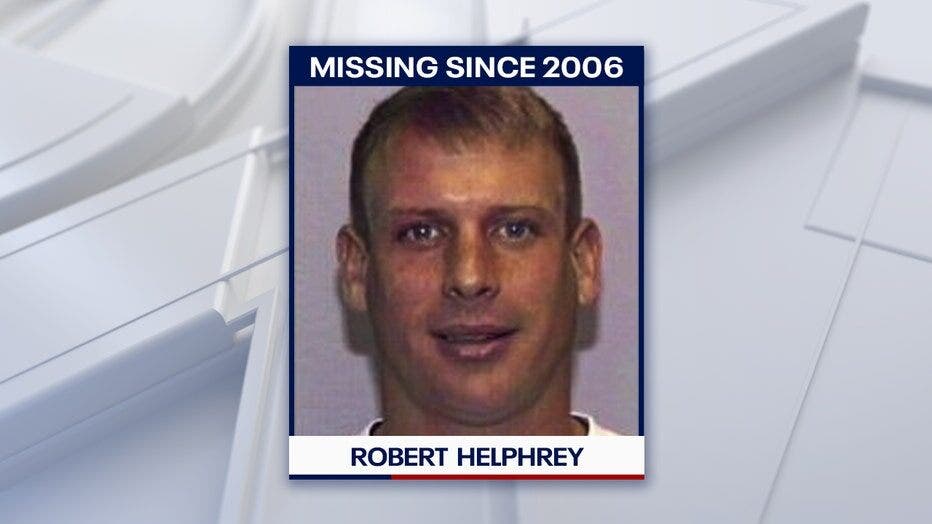 Detectives and deputies with the sheriff's office were able to recover the vehicle from the retention pond in the 200 block of Old Oak Circle April 14. 
RELATED: Human bones found in vehicle belonging to man missing 16 years
It came after the vehicle, which was registered to Helphrey, was discovered by Sunshine State Sonar Search Team. 
The last time Helphrey was heard from was when he made a phone call to a friend at around 2:05 a.m. on May 22, 2006, according to deputies. 
He asked them to meet up at his Palm Harbor apartment complex, but detectives said he never arrived home. 
This was after he left Peggy O'Neils Bar in Palm Harbor, and when he never returned home, Helphrey was reported missing, Pinellas deputies said. 
Back when this first happened, several searches were conducted of the pond and heavily wooded areas in hopes of locating Helphrey, but he was never found. 
The Pinellas County Medical Examiner's Officer is still investigating the cause and manner of Helphrey's death. His next-of-kin has been notified.