March Madness to showcase talent from across Central Florida
ORLANDO, Fla. - March Madness is here again.  
There are 68 teams all vying for the NCAA Men's Basketball Championship with some of the best athletes on the planet battling it out.  And if you are like many viewers, your college may not have made it, or may not make it very far.  So who do you root for?  If you are like me, I like to cheer on the local athletes who are making their dreams come true on the hardwood. 
Every year, I scour the brackets and rosters for all the teams that make the NCAA Tournament.  This year, Central Florida is once again well represented with athletes on programs across the country.  
The list is typically dominated by one school, Montverde Academy, which is annually the best basketball program in the country.  Even though many of those young men who play for Montverde aren't from the Orlando area, I still include their former players because so many of us watched them on courts across Florida on their way to stardom.   
This year, there are 21 total athletes from about a dozen local high schools.  If I happened to miss any, please let me know at john.brown@fox.com.
So here is the list of who you can watch for if you are pulling for the local guys this year! 
Houston (31-3) 
Ja'Vier Francis, of Montverde Academy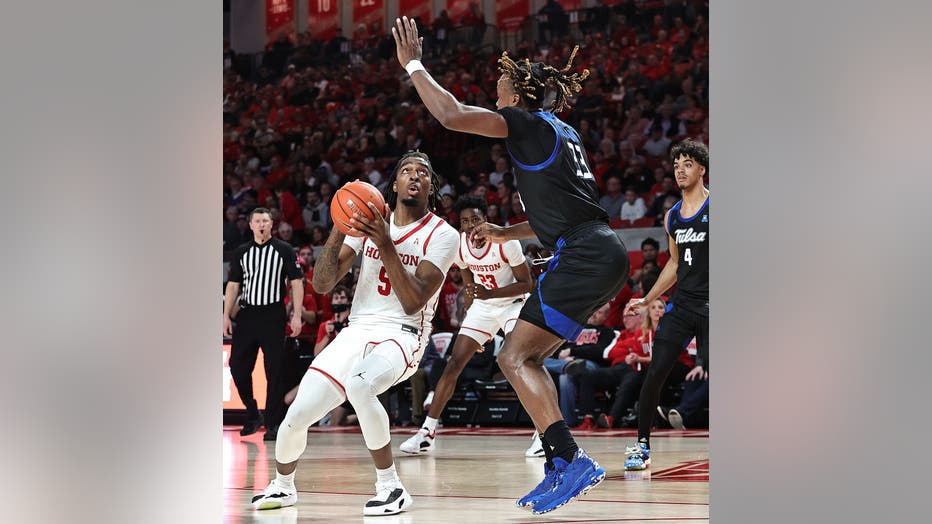 HOUSTON, TEXAS - FEBRUARY 08: Ja'Vier Francis #5 of the Houston Cougars shoots over Bryant Selebangue #33 of the Tulsa Golden Hurricane during the second half at Fertitta Center on February 08, 2023 in Houston, Texas. (Photo by Bob Levey/Getty Images
Kansas (27-7) 
Ernest Udeh Jr., of Dr. Phillips High School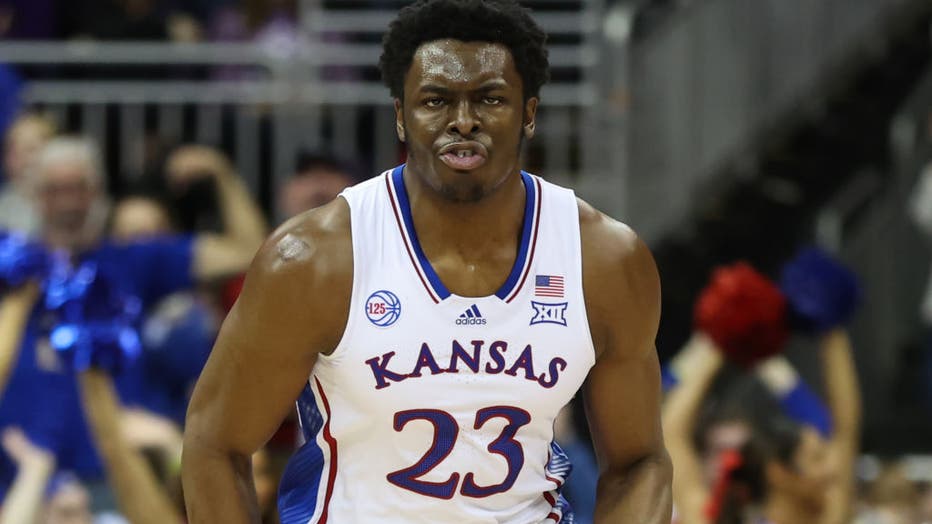 KANSAS CITY, MO - MARCH 10: Kansas Jayhawks center Ernest Udeh Jr. (23) has a fierce look on his face after a dunk in the second half of a Big 12 Tournament semifinal basketball game between the Iowa State Cyclones and Kansas Jayhawks on March 10, 20
Texas (26-8) 
Marcus Carr, of Montverde Academy
Dillon Mitchell, of Montverde Academy
AUSTIN, TEXAS - JANUARY 24: Dillon Mitchell #23, Dylan Disu #1 and Marcus Carr #5 of the Texas Longhorns walk on court during the game with the Oklahoma State Cowboys in the first half at Moody Center on January 24, 2023 in Austin, Texas. (Photo by C
Baylor (22-10) 
Langston Love, of Montverde Academy
Dantwan Grimes, of Ocala Vanguard High School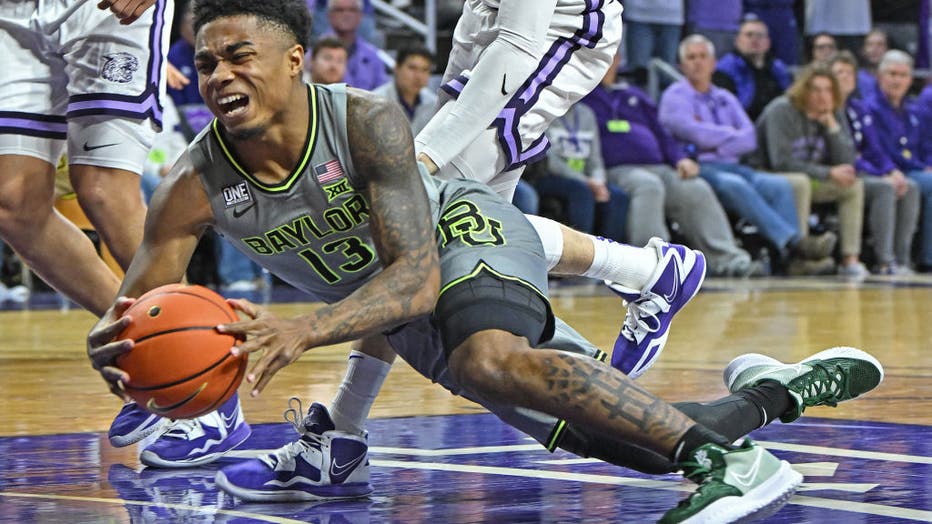 MANHATTAN, KS - FEBRUARY 21: Langston Love #13 of the Baylor Bears falls to the floor, while driving with the ball against the Kansas State Wildcats during a game in the first half at Bramlage Coliseum on February 21, 2023 in Manhattan, Kansas. (Phot
UConn (25-8) 
Emmett Hendry, of Montverde Academy
Indiana (22-11) 
Jalen Hood-Schifino, of Montverde Academy
Malik Reneau, of Montverde Academy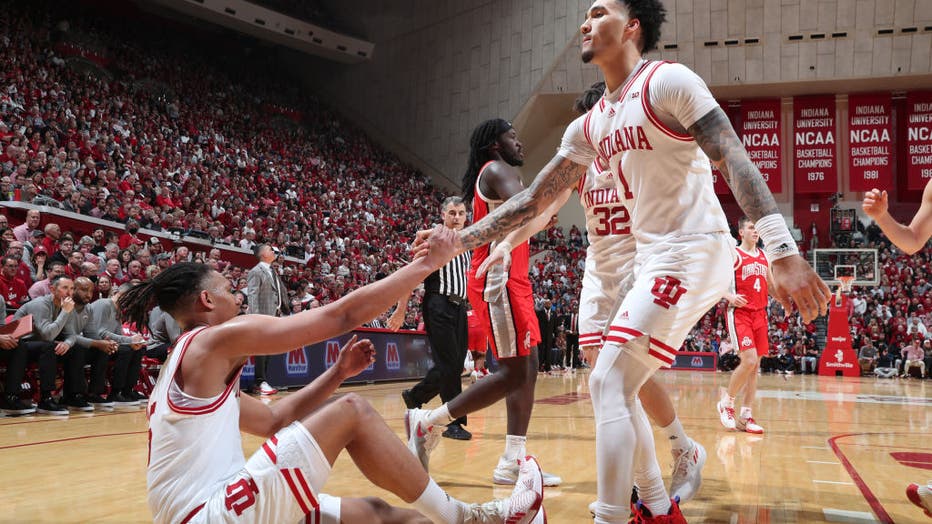 BLOOMINGTON, IN - JANUARY 28: Indiana Hoosiers guard Jalen Hood-Schifino (1) helps forward Malik Reneau (5) get up off the floor during a game against the Ohio State Buckeyes at Assembly Hall in Bloomington, Indiana. (Photo by Brian Spurlock/Icon Spo
Miami (25-7) 
Harlond Beverly, of Montverde Academy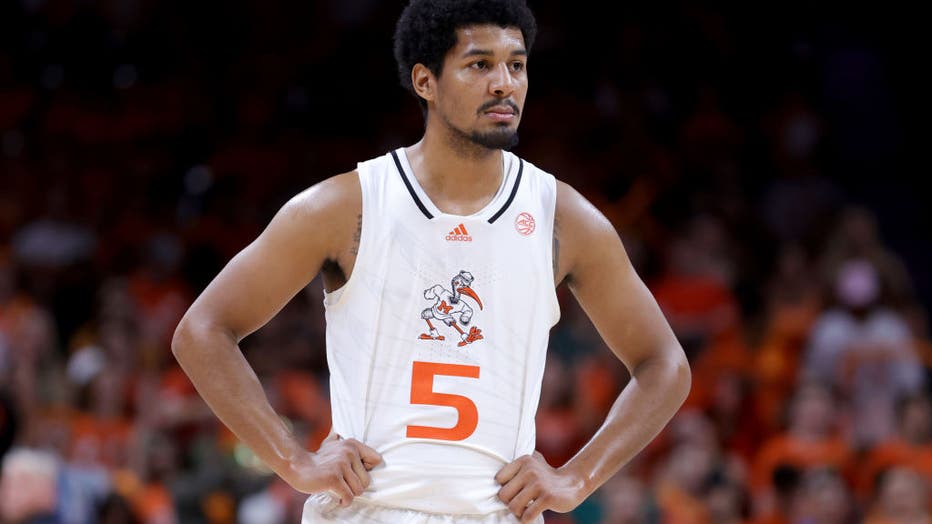 CORAL GABLES, FLORIDA - FEBRUARY 25: Harlond Beverly #5 of the Miami (Fl) Hurricanes looks on against the Florida State Seminoles during the second half of the game at Watsco Center on February 25, 2023 in Coral Gables, Florida. (Photo by Megan Brigg
Creighton (21 - 12) 
Ryan Nembhard, of Montverde Academy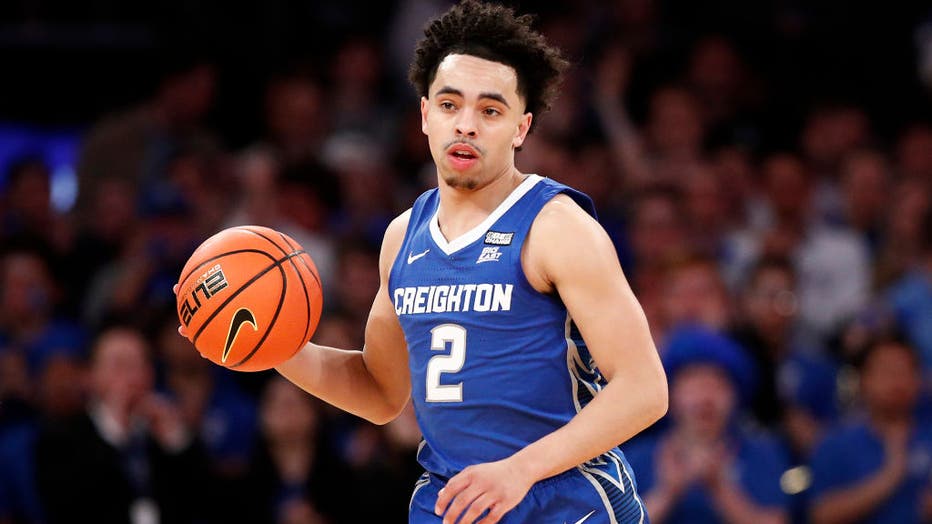 NEW YORK, NEW YORK - MARCH 10: Ryan Nembhard #2 of the Creighton Bluejays dribbles during the first half against the Xavier Musketeers in the Semifinal round of the Big East Basketball Tournament at Madison Square Garden on March 10, 2023 in New York
Missouri (24-9) 
Nick Honor, of Lake Highland Prep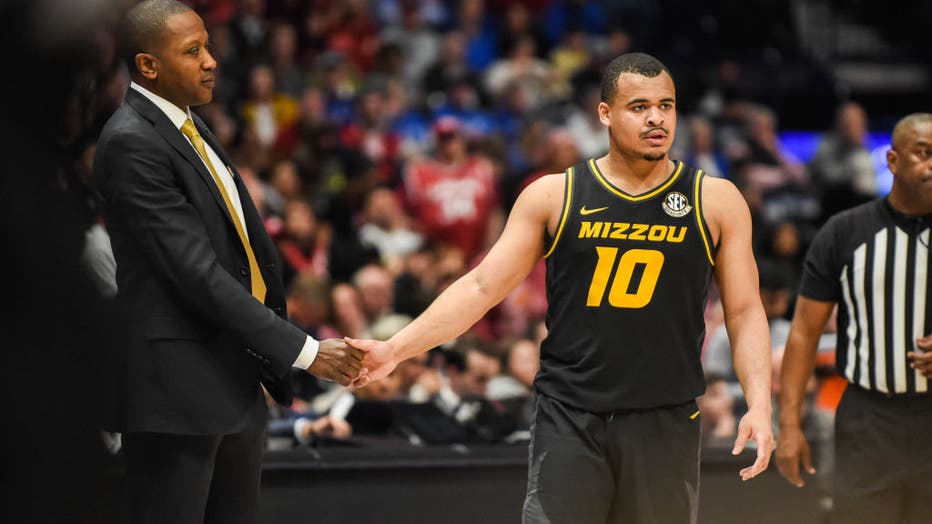 NASHVILLE, TENNESSEE - MARCH 11: Nick Honor #10 of Missouri Tigers high fives Dennis Gates against the Alabama Crimson Tide in the second half during the semifinals of the 2023 SEC Men's Basketball Tournament at Bridgestone Arena on March 11, 2023 in
Fla. Atlantic (31-3) 
Brenen Lorient, of Ocala Forest High
Bryan Greenlee, of Gainesville The Rock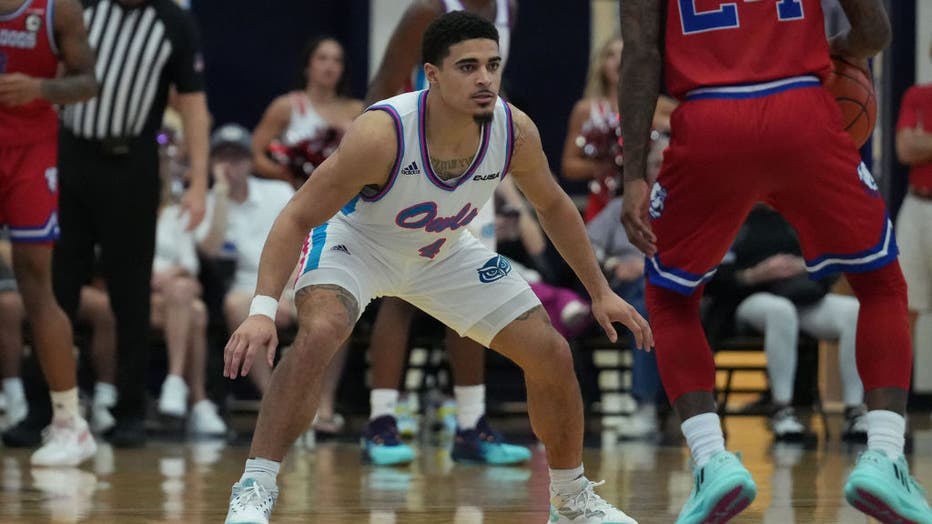 BOCA RATON, FL - FEBRUARY 11: Florida Atlantic Owls guard Bryan Greenlee (4) gets low as he defends during the game between the Louisiana Tech Bulldogs and the Florida Atlantic (FAU) Owls on Saturday, February 11, 2023 at FAU Arena in Boca Raton, Fla
Mississippi St. (21 - 12) 
Tyler Brumfield, of Montverde Academy
Pittsburgh (22-11) 
Blake  Hinson, of Deltona
Nevada (22-10) 
Kenan Blackshear, of Jones High School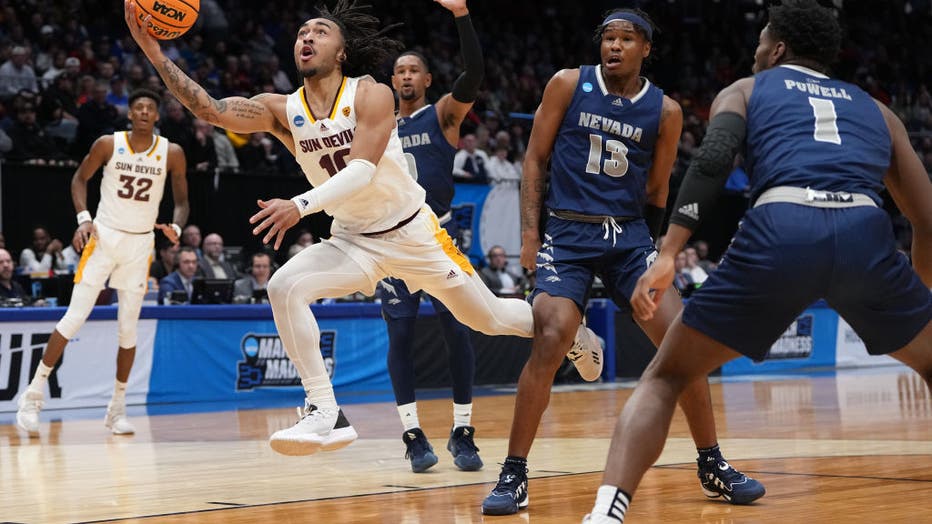 DAYTON, OHIO - MARCH 15: Frankie Collins #10 of the Arizona State Sun Devils looks to shoot past Kenan Blackshear #13 of the Nevada Wolf Pack during the first half in the First Four game of the NCAA Men's Basketball Tournament at University of Dayton
Furman (27-7) 
Jonny Lawrence, of Lake Howell High School
Northern Ky. (22 - 12) 
Imanuel Zorgvol, of Central Florida Christian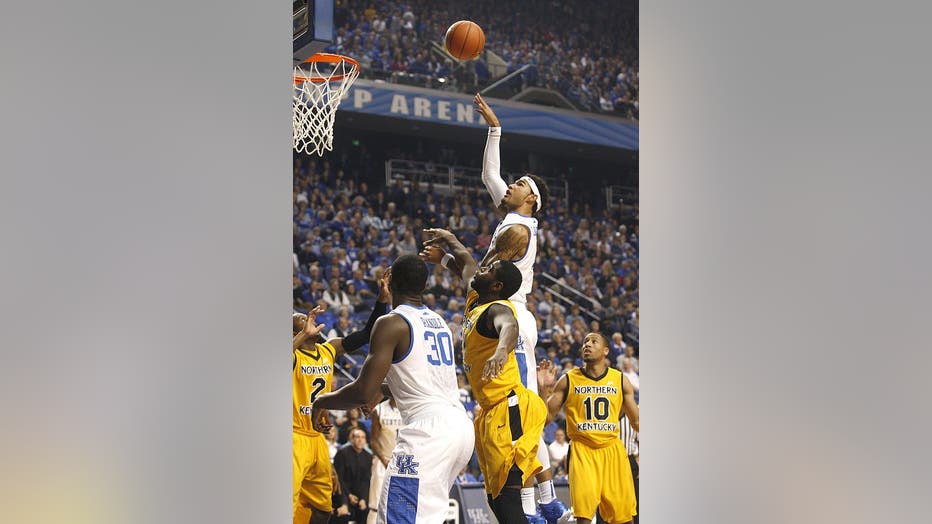 Willie Cauley-Stein of Kentucky shoots against Northern Kentucky defenders, including Center Imanuel Zorgvol (No. 10), in the first half at Rupp Arena in Lexington, Ky., Sunday, Nov. 10, 2013. Kentucky defeated NKU, 93-63. (Matt Goins/Lexington Heral
Howard (22 - 12) 
Miles Stewart, of Lake Highland Prep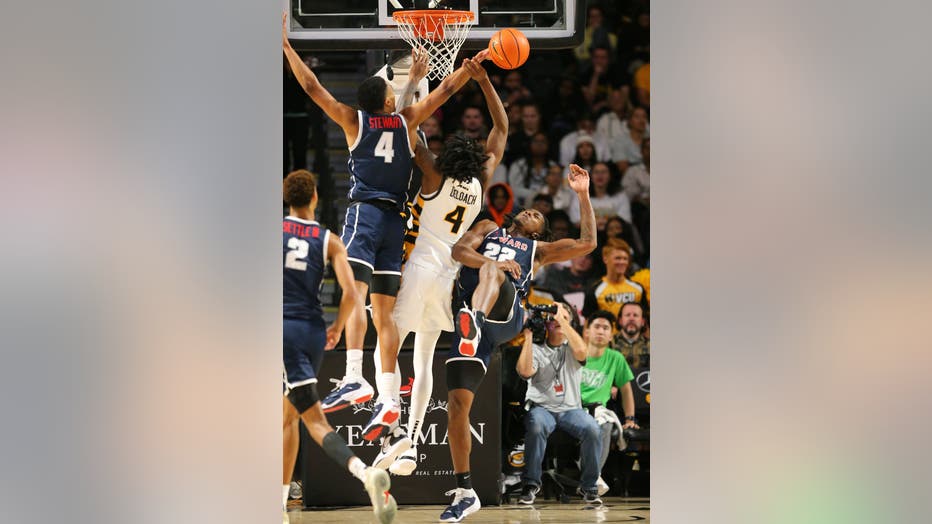 RICHMOND, VA - DECEMBER 11: Howard Bison forwards Shy Odom (22) and Miles Stewart (4) attempt to defend VCU Rams forward Jalen DeLoach (4) during the men's college basketball game between the Howard Bison and the VCU Rams on December 11, 2022, at the
A&M-Corpus Christi (23-10) 
De'Lazarus Keys, of Central Florida Christian Academy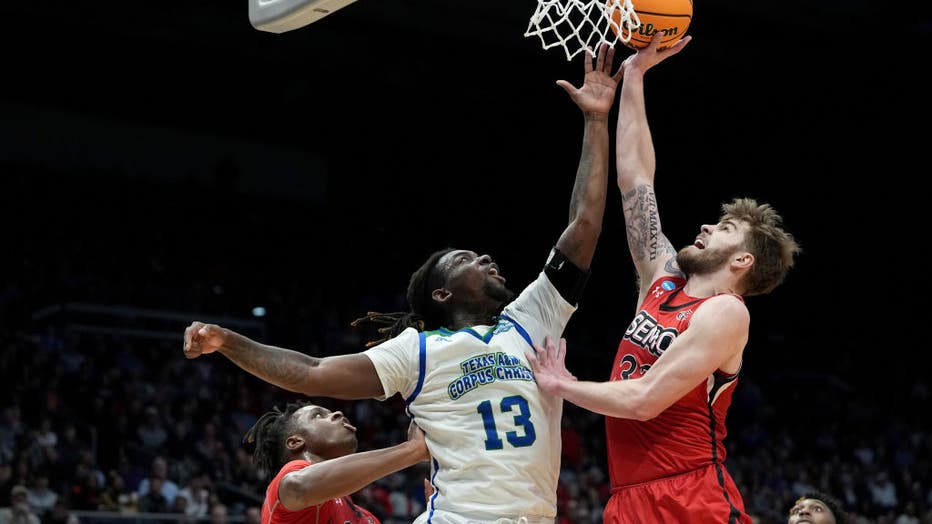 DAYTON, OHIO - MARCH 14: De'Lazarus Keys #13 of the Texas A&M-CC Islanders and Dylan Branson #33 of the Southeast Missouri State Redhawks go for the rebound during the first half in the First Four of the NCAA Men's Basketball Tournament at Un