Manatees move inland as water temperatures drop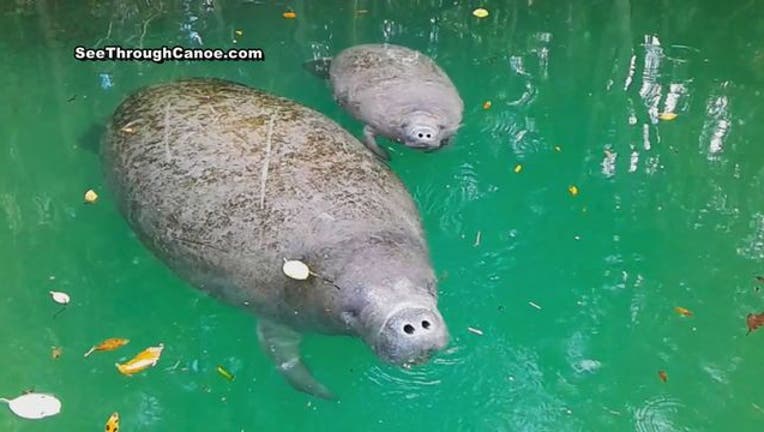 article
FORT MYERS, Fla. (AP) — Manatees are moving inland, away from Florida's coast, as temperatures drop around the state.
The News-Press (https://goo.gl/SEV8Pj ) reports that water temperatures recently plummeted to 68 degrees, which causes manatees to start their annual migration from the coastal bays and Gulf of Mexico to the warmer creeks and rivers.
Manatees are tropical marine mammals that feed on seagrasses and need warm waters to survive. Their immune systems start to shut down when water temperatures get to 68 degrees and below.
Scientists say the most recent aerial surveys show about 6,300 or more manatees in Florida waters.
Manatees are the Sunshine State's official marine mammal.
___
Information from: The (Fort Myers, Fla.) News-Press, http://www.news-press.com