Man gets 10 years for jumping on pregnant rape victim's belly to force abortion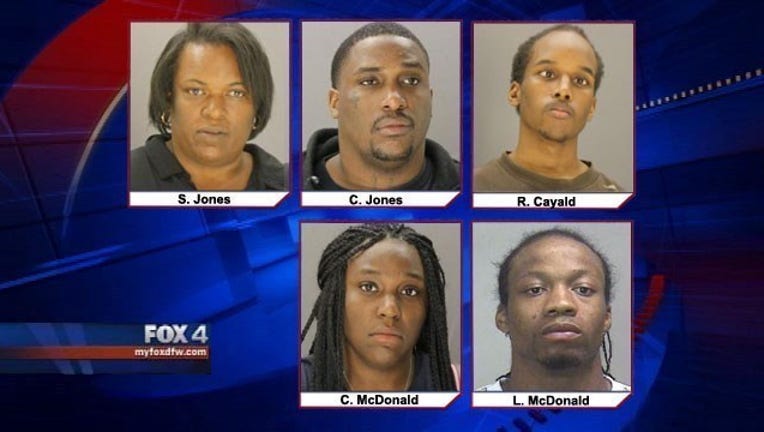 article
DALLAS - One of several people accused of jumping on a pregnant teen's belly to force an abortion after she was raped was sentenced Tuesday to 10 years in prison.
A Dallas County jury found Lonnell McDonald guilty on Friday. The 28-year-old was sentenced to 10 years in prison for aggravated assault, but is still facing a pending charge for conspiracy to commit capital murder.
According to an arrest warrant affidavit, the victim in the case was raped and impregnated by her older brother in 2012 when she was just 14-years-old. She was living with relatives at the time and when they found out about what happened they got nervous because they didn't want Child Protective Services removing their children.
Police said Lonnell McDonald, along with 27-year-old Cecilia McDonald, 28-year-old Cedric Jones and 46-year-old Sharon Jones, took matters into their own hands.  
Sharon Jones allegedly gave the girl emergency contraception pills. When that didn't work, the affidavit states Cecilia McDonald held the girl's arms while Lonnell McDonald sat on her pregnant belly and bounced. Cedric Jones then came over to the house and proceeded to kick and punch the girl repeatedly.
The teen was about eight months pregnant at the time and delivered a stillborn baby a few hours later. She was never given any medical attention.
The affidavit also states the suspects tried to dispose of the baby's body on a charcoal grill. When that didn't work, Sharon Jones paid Cedric Jones $25 to stash them in an unknown location.
Child Protective Services removed seven children from the home after police got involved. The victim is now 17 years old and reportedly lives with a foster family.
Her brother, 23-year-old Robert Cayald, was arrested for raping her.
So far Lonnell McDonald is the only suspect who has gone to trial.