Man digging for tortoises says he planned to eat them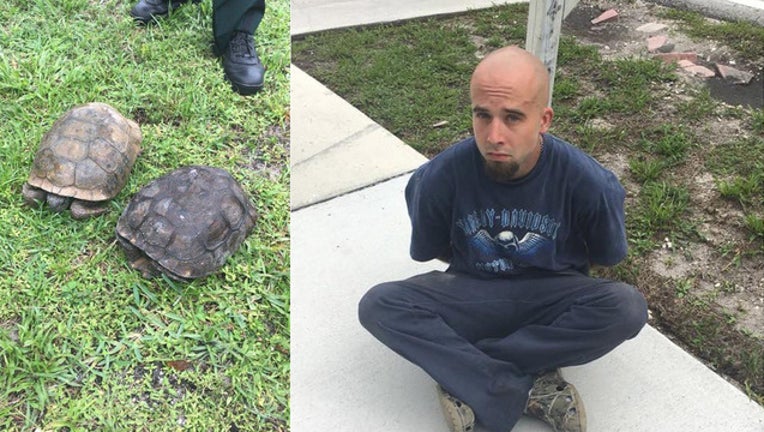 article
STUART, Fla. (AP) - Florida wildlife officials say a man they found in possession of two gopher tortoises, said he didn't want to keep them as pets - he planned to eat them.
Martin County Sheriff's officials said they responded to Seabranch Preserve State Park in Stuart, Florida after receiving a report of a "man down." Instead, they found 28-year-old Robert Lane digging into the ground Sunday pulling out gopher tortoises.
According to a Facebook post from the sheriff's office, Lane had just pulled out a male and female and was looking for more. He told authorities he planned to go home and eat them.
Gopher tortoises are a federally protected threatened species. They dig deep burrows for shelter.
The Florida Fish and Wildlife Commission is investigating. The tortoises were returned to the hole they were pulled from.