Man attacked after confrontation over fireworks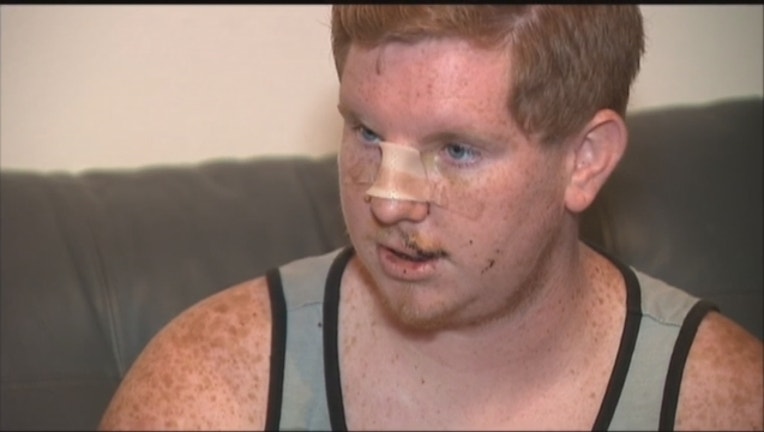 article
OCALA, Fla. (WOFL FOX 35) - Marion County Sheriff's deputies are asking the public to help them find the person who attacked a man, breaking his jaw and nose.   The victim says it was all because he asked some people to stop setting off fireworks in the early morning hours.
As Chad Hamilton and his family await the arrival of their second daughter, they sure didn't expect to have to deal with injuries.   The 21-year-old dad incurred a broken jaw, fractured nose, and injured spirit early Sunday morning at the mobile home park in Ocala, where he and his pregnant fiancée and daughter live.
He told Marion County sheriff's deputies his neighbor had been setting off fireworks all night., but at 1 a.m., he had enough.   "Out of respect, as a man, I walked over there.  'Hey guys, do you mind toning it down a little bit?  It's one o'clock in the morning, no one else is doing fireworks, tone it down.'  
But Hamilton says the conversation quickly escalated. "I said I'm out of here.  You can figure it out from here.  Then I turned around. The next thing I know, I'm on the ground, don't remember who hurt me, who hit me, how many times I was hit!"
Hamilton tells deputies he doesn't know who attacked him, because they attacked from behind.   That's why deputies are now asking the public to come forward with any information they may have.
Anyone with information is asked to contact the Marion County Sheriff's Office.