Louisiana marshals kill 6-year-old boy after shooting at fleeing suspect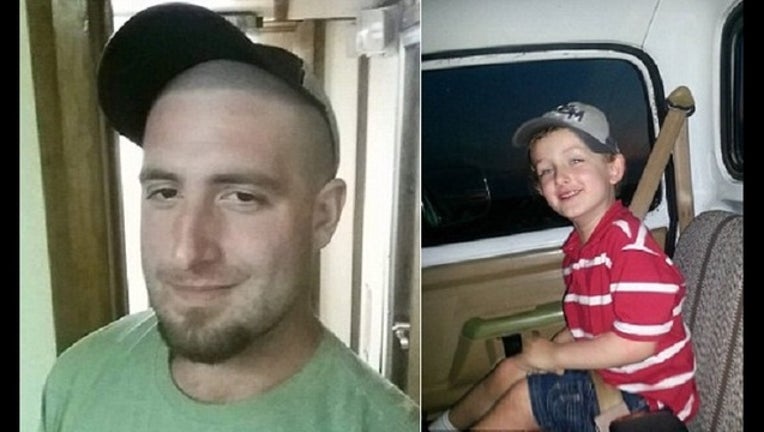 article
MARKSVILLE, La. (AP) — A 6-year-old boy was killed and his father critically wounded after marshals for a central-Louisiana city fired at their vehicle as the father was trying to flee, officials said.
The two were shot about 9:30 p.m. Tuesday in the city of Marksville.
Avoyelles Parish Coroner Dr. L. J. Mayeux identified the driver as Chris Few and his son Jeremy Mardis, a first-grader at a nearby elementary school. The coroner said Mardis died from multiple gunshot wounds to his head and chest.
Few was listed in serious condition Wednesday morning, according to hospital officials.
Mayeux said city marshals were chasing Few after he fled an attempt to serve a warrant. The coroner said Few reached a dead end and was backing into the marshals when they fired. The coroner said the boy was "caught in the line of fire" and was killed.
"More likely than not they were shooting into the driver side, and he was on the passenger side," Mayeux said. "He was in the line of fire."
It was not immediately clear what type of warrant the marshals were trying to serve.
The city marshals work for the city courts and serve warrants, carry firearms and have police powers, according to the mayor's office.
State police are handling the investigation, but they provided few details.
Blaine Dauzat, the Avoyelles superintendent of schools, said Mardis moved to the school district from Mississippi at the end of his kindergarten year last April.
"We are definitely all shaken up," he said. "It's been a tough day at work for all of us."
Dauzat said grief counselors were sent to Mardis' school, the Lafargue Elementary School in Effie, a community north of Marksville. Dauzat said Mardis had no siblings in the school system.
Mayeux said Mardis was living with his father and grandmother in Marksville.