Lochte feels 'hurt' after 'Dancing with the Stars' incident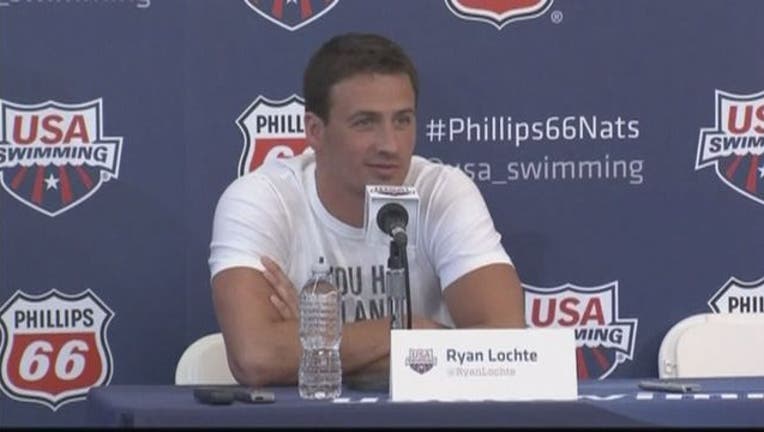 article
LOS ANGELES (AP) - Ryan Lochte says he feels "a little hurt" after being involved in an altercation on "Dancing with the Stars" that prompted producers to cut to commercials.
The beleaguered swimmer was reportedly rushed by an unknown pair of men wearing anti-Lochte T-shirts while receiving his scores from judge Carrie Ann Inaba on Monday's live installment of the celebrity ballroom dance competition.
"Hey, back off," Inaba said as the altercation was occurring off screen.
When the show returned, "Dancing with the Stars" host Tom Bergeron explained they were interrupted by "a little incident" and thanked the ABC series' security team "for staying in shape."
The swimmer told Bergeron that "so many feelings are going through my head right now." Lochte added that he was "a little hurt, but I came out here. I wanted to do something I'm completely not comfortable with, and I did."
ABC did not immediately return messages seeking comment about the incident.
During the episode, the Olympic medalist performed a foxtrot routine with professional partner Cheryl Burke to "Call Me Irresponsible." They received a combined score from the judges of 24 out of 40.
Lochte and teammates were involved in an early-morning drunken encounter during the Olympics last month at a gas station in Rio de Janeiro, Brazil. They later claimed they were threatened and robbed. United States team officials banned Lochte for 10 months, requiring him to forfeit $100,000 in bonuses and miss the 2017 world championships.