Lakeland man among 6 killed in Mississippi shooting rampage
ARKABUTLA, Miss. - A gunman authorities say killed six people in Mississippi busted into his ex-wife's home, smashed her boyfriend in the head with the butt of a gun and then shot her in the head, her boyfriend told The Associated Press on Saturday. 
The fatal shooting of 60-year-old Debra Crum in the home she shared with boyfriend George Drain in Coldwater, in rural northern Mississippi, came some years after her divorce from the man authorities identified as the shooter, Richard Dale Crum, 52, also from Coldwater. 
Drane said the murder of his girlfriend - whom he often called his wife - "didn't seem real" as he lay on the ground of their home, bleeding and dazed.
Drane, 64, said Richard Crum had come straight from a convenience store in nearby Arkabutla, Mississippi where, according to the Tate County sheriff, Crum had shot a man sitting in the driver' seat of a pickup outside.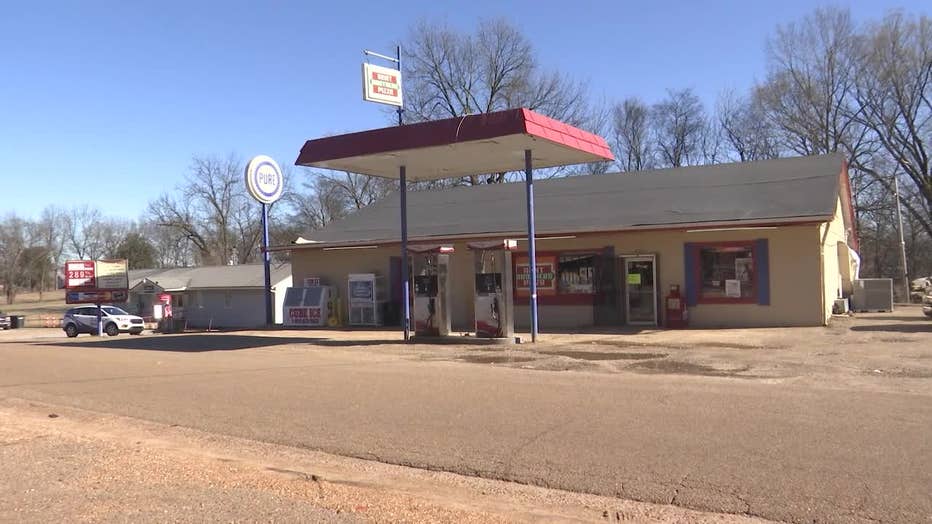 Gas station where Chris Boyce of Lakeland was shot and killed in Mississippi
The man was later identified by the county's medical examiner as 59-year-old Chris Eugene Boyce, of Lakeland, Florida. Boyce's brother was in the truck with him at the time, but was able to flee, according to the sheriff.
Tate County Sheriff Brad Lance said Crum chased Boyce's brother through a wooded area, but the brother escaped unharmed. 
The sheriff said deputies arrested Crum at his home after the shooting of his ex-wife and then found the bodies of two handymen outside who suffered fatal gunshot wounds, as well as the bodies of Crum's stepfather and the sister of his stepfather inside a neighboring home.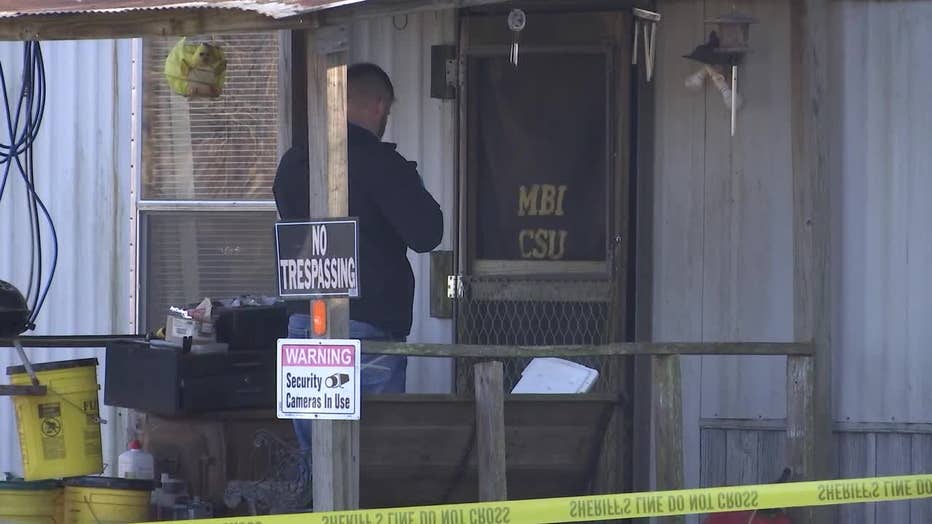 Scene where woman was killed and man was injured during shooting rampage in Mississippi
Drane said he hadn't seen Richard Crum in years when Crum broke down the door. Authorities said Crum was armed with a shotgun and two handguns. 
Drane said he fought with Crum, got smashed in the head, and Crum fired at his ex-wife, after telling Drane not to make noise or move -- or he would be killed as well. 
Drane said Crum went outside to get a second shell. 
"I couldn't get up to do anything," Drane said. "He reloaded, come back in the house, and shot her at point-blank range in the head, killing her instantly. Right between the living room and the kitchen."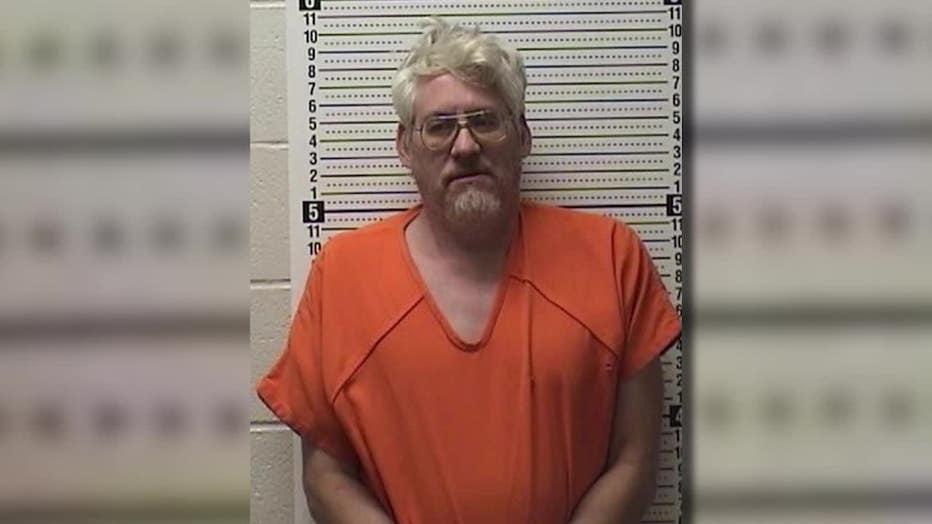 Investigators were still looking for clues Saturday about what motivated the rampage in Arkabutla, a town of 285 people about 30 miles south of Memphis. 
"Without being able to say what triggered this, that's the scary part," Tate County Sheriff Brad Lance said in an interview Friday.
Crum was jailed on a single charge of capital murder for the shooting death of Chris Boyce, the first killing outside the convenience store.
Besides Crum's ex-wife, authorities identified the others killed as Charles Manuel, 76; John Rorie, 59; George McCain, 73; and Lynda McCain, 78.
Drane said Richard and Debra Crum divorced about seven years ago, after five or six years of being separated. Drane said Debra had a stroke in October and the two of them had been at a physical therapy session Friday morning. Drane said she had a daughter and a son living nearby.
Drane said he hadn't seen Crum in seven or eight years. 
"I thought it was a random act. I don't know about the rest of it," Drane said. "He left us alone. We left him alone."
In the lobby of the Sheriff's Office, Norma Washington told The Associated Press that Boyce was her nephew. She said he and the brother, Doug, who lives in Alaska, had been in town cleaning up a property they inherited from their deceased uncle.
"I lost my brother, and now this one," Washington said. "This has been something else."
It was unclear whether Crum knew either of the brothers.
The sheriff, who has lived in the area his entire life and served in law enforcement for 25 years, said he could recall no prior problems with Crum.
___
Hanna reported from Topeka, Kansas. Also contributing were Emily Wagster Pettus from Jackson, Mississippi; Jeff Amy in Atlanta; and Russ Bynum in Savannah, Georgia.