Judge rules mail-in voters with signature issues can resubmit ballots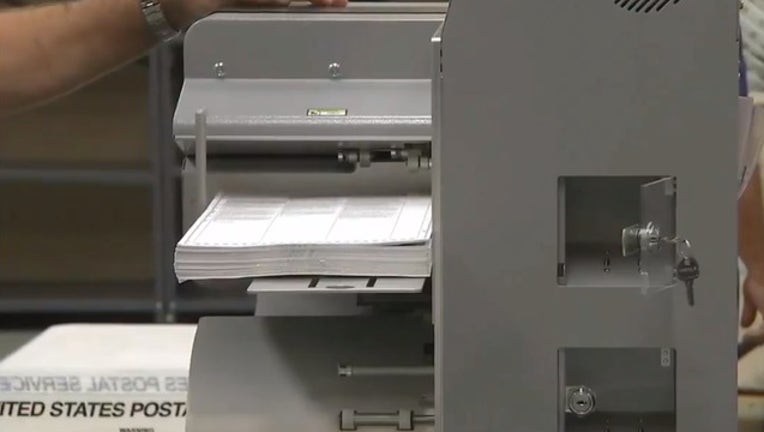 article
TALLAHASSEE, Fla. (FOX 35 WOFL) - Overnight, a judge ruled that some voters with signature problems will now have more time to get it fixed.
Voters with signature problems will now have until Saturday, as a judge ruled on Wednesday night. The order states that voters who learned after November 5th at 5 p.m that their mail-in ballots had not been counted because of a signature issue will have until Saturday at 5 p.m. to go to an elections office and set things straight. 
This decision comes after Bill Nelson's lawsuit regarding mail-in ballots. Nelson's campaign team commented on the judge's decision, saying that "today's decision is a victory for the people of Florida." Read their full statement below.
"Today's decision is a victory for the people of Florida and for the Nelson campaign as we pursue our goal of making sure every legal ballot is counted. The court's ruling impacts thousands of ballots, and that number will likely increase as larger counties like Broward add their ballots to the total pool which can be cured. We are taking several steps to ensure the rights of every Floridian are protected, and this is one major step forward."  
Rick Scott's campaign team responded to the judge's decision by saying that they are "immediately appealing this baseless decision and we are confident we will prevail." Read his team's full response, written by Scott for Florida Press Secretary Lauren Schenone, below.
"We are immediately appealing this baseless decision and we are confident we will prevail in the Eleventh Circuit. Let's be clear- Bill Nelson's high-priced Washington lawyers went to court to argue against a process that they previously argued for. It's worth noting that Marc Elias is currently making THE EXACT OPPOSITE ARGUMENT in a similar case in Arizona. This also follows recent reports of the Democratic party encouraging and instructing voters to try to vote days after the legal deadline. Another day, another chance for Marc Elias to rack up massive legal fees regardless of the blatant hypocrisy… or the damage this will do to Bill Nelson's legacy." 
As the recount continues, the Senate race most likely will be a runoff. The race for Agriculture Commissioner is even closer. The Governor race, however, is essentially over as Ron DeSantis leads with a 0.4% -- which is not enough to mandate a manual recount.
The state is also waiting for a judge to decide on another lawsuit to extend the recount pass Thursday's 3 p.m. deadline. Some counties said that they will not be able to make that deadline because of problems with voting machines that cannot handle all the work being done over the last few days. If a county does not make the existing deadline, then the results from the original county will stand.