Jimmy Carter says doctors find no new cancer growth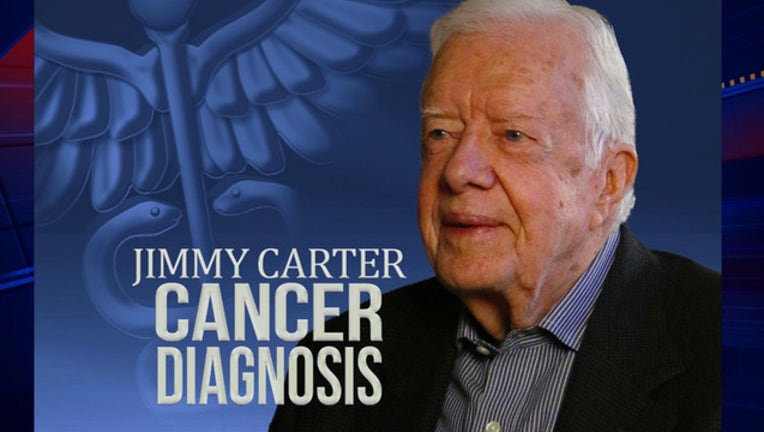 article
ATLANTA (AP) - Doctors have found Jimmy Carter is responding well to treatment for cancer, according to a statement released by the former U.S. president's spokeswoman on Tuesday.
Doctors at Emory University's Winship Cancer Institute told Carter "that recent tests have shown there is no evidence of new malignancy, and his original problem is responding well to treatment," spokeswoman Deanna Congileo said in the statement.
Tests will continue, she added.
Carter, 91, revealed in August that he had been diagnosed with cancer and that doctors had found four tumors on his brain. He received a radiation treatment targeted at those tumors and four doses of Keytruda, a newly approved immune-boosting drug to help his body seek out any new cancer cells.
Carter told The Associated Press earlier this month that he hadn't experienced any discomfort or illness following those drug treatments, which were administered several weeks apart. Carter also said he has yet to scale back his work at The Carter Center, the humanitarian organization he founded after leaving the White House.
He has remained active, including volunteering on a home-building project for Habitat for Humanity and acting as a mediator in a dispute between Martin Luther King Jr.'s children.