ISIS Twitter accounts hacked in response to Orlando shooting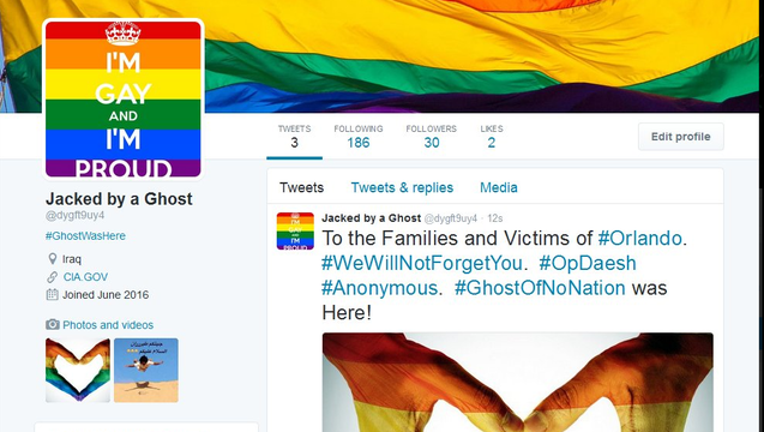 article
Hundreds of Twitter accounts of ISIS sympathizers and militants have been hacked in recent days, reportedly by a member of the group Anonymous.
A Twitter user with the handle @WauchulaGhost told Newsweek that he found vulnerabilities which allowed the posting of pro-LGBT messages on the accounts, as a direct response to ISIS having claimed credit for the deadly mass shooting at the gay nightclub Pulse in Orlando.  "I did it for the lives lost in Orlando," the hacker told Newsweek.
Avatars, headers and backgrounds of the ISIS Twitter pages were replaced with rainbow flags, accompanied by tweets which read, "I'm gay and proud!!" or "Out and Proud!" several news sources are reporting.
In another interview with the Washington Post, @WauchulaGhost said he hopes to undermine ISIS, or Daesh as it is often referred to, through cyberspace. "The madder they get, the happier I get," he told the Post.