Inmate escapes Florida State Prison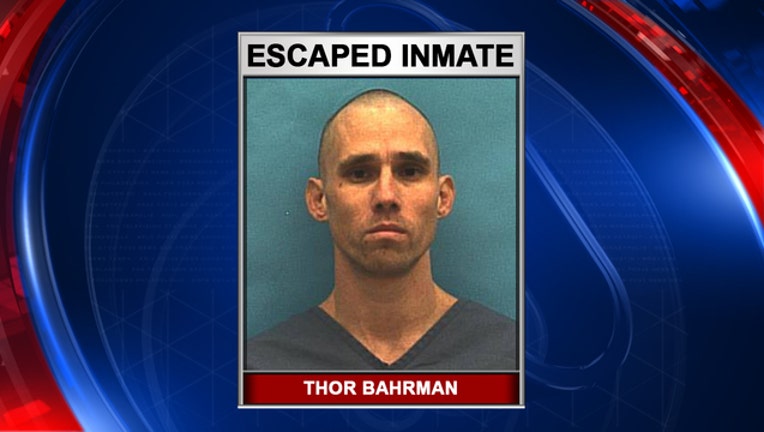 article
STARKE (FOX 13) - An inmate has escaped in a work van from a Florida State Prison, according to a Facebook post from Bradford County Sheriff Gordon Smith Friday.
Thor H Bahrman, 33, escaped around 3 p.m. Friday. He was a minimum custody inmate. 
Bahrman is in a Florida Department of Corrections work van, the sheriff said. 
"He left undetected and did not harm any FDC staff during this time," the sheriff's post said.
Bahrman is from the St. Johns County area, but there is no evidence of his direction of travel, so far.
Bahrman is a white male, 5'8'' tall, weighing approximately 150 pounds. He has brown hair and eyes.
Anyone with information on his whereabouts is asked to call 911 right away.