Incredible moment woman survives Paris terror attack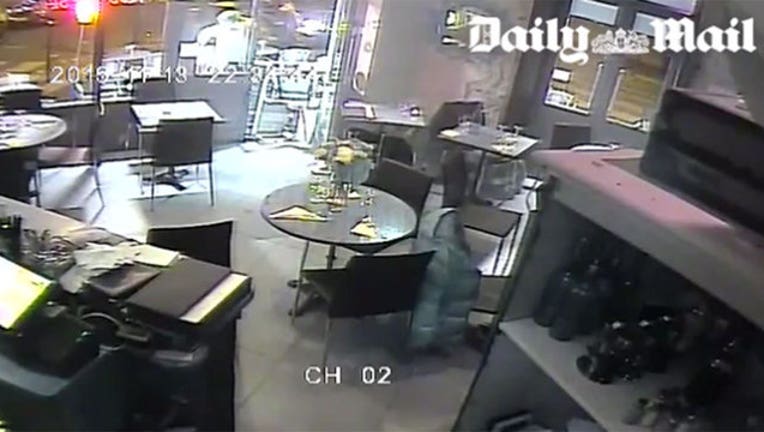 article
NEW YORK (FOX 5 NY) - Video of the attack on a Paris cafe by the Islamic State last week has been obtained and released by the DailyMail.com. In the footage, one of the gunmen attempts to open fire on a woman, but the gun jams.
Surveillance video obtained by The Associated Press shows a team of three attackers carried out the shootings at La Fontaine au Roi street.
The video also shows two black-clad gunmen with automatic weapons calmly firing on the bar, then returning slowly toward a waiting car, whose driver was maneuvering behind them.