HOA roaring over dinosaurs in Texas woman's yard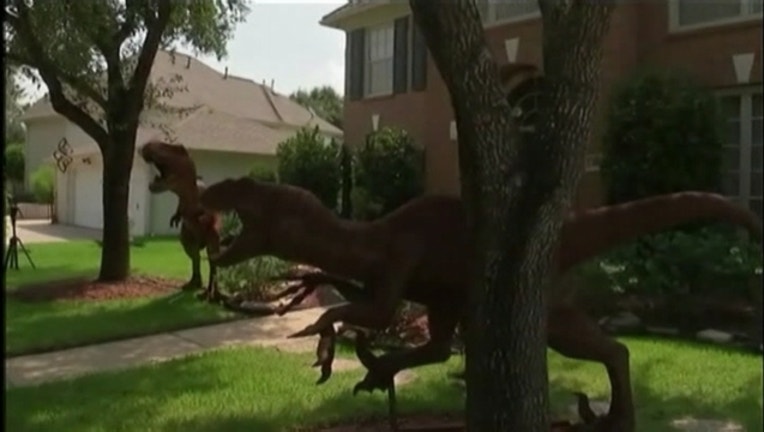 article
A Houston-area homeowner's association is roaring. It's upset about the new Jurassic Yard in the neighborhood.
Homeowner Nancy Hentschel recently put up giant T-Rex and velociraptor sculptures in her front yard. They have been attracting people to her quiet, tree-lined street in Sugarland, Texas.
Children and curious onlookers seem to be delighted by the prehistoric additions, but the New Territory HOA is not. It wants the dinosaurs extinct.
Even though the sculptures violate Hentshel's deed restrictions, she isn't budging.
"I've met more neighbors, delightful people, in the past 24 hours than I have in the 17 years we've lived here," she said. "This is my statement. You know, open up your mouth. Wake up, roar and be a little bit more about neighbors and community… real authentic community."
The neighborhood Facebook page has mostly supportive comments. Some residents think the sculptures should have been placed in the back yard, though.
Hentschel promises some special effects for Halloween if the dinos are still standing then.
FOX 4 is on YouTube -- http://bit.ly/fox4subscribe