Gold Star mom responds to U.S. withdrawal from Afghanistan where son served
OVIEDO, Fla. - U.S. Army Staff Sgt. Robert Miller served two tours in Afghanistan. His mother, Maureen, said the U.S. withdrawal from the country is a slap in the face of those, like her son, who served. 
"The veterans, the people who served over there who are wondering was it worth it? Was it worth all this trauma, worth seeing my buddies getting blown up? It's just devastating."
Her son's Medal of Honor is fixed to the wall in the Oviedo home. It is only earned through courage and sacrifice, often the ultimate sacrifice. 
"This is a good thing, you know, recognizing what he had done," she said.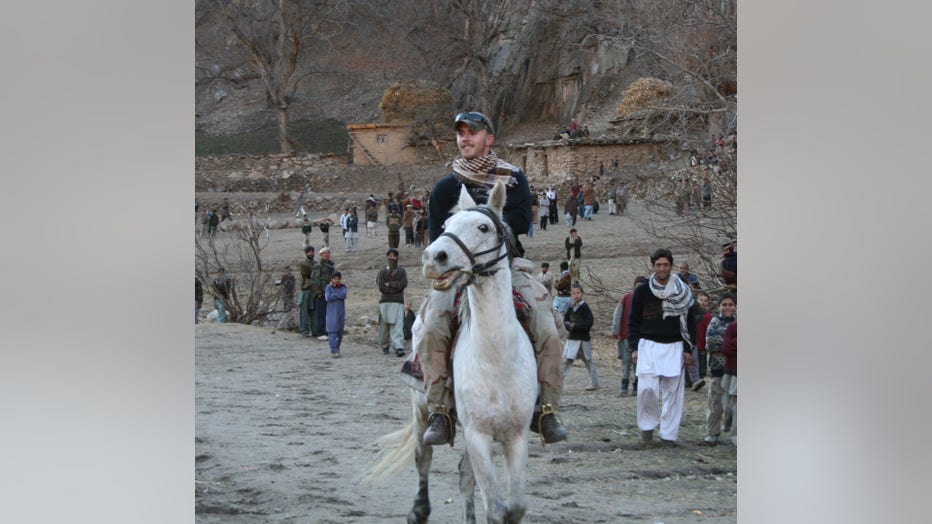 Staff Sgt. Miller was killed by insurgents in Afghanistan in 2008. Ambushed by the enemy, heavily outnumbered, Miller led his men in holding off the assault and getting his men out of harm's way until help arrived, unfortunately too late, for him. 
"He had been hit," explained President Barack Obama during Miller's Medal of Honor ceremony. "Still, he kept calling out enemy positions. Still, he kept firing. Still, he kept throwing his grenades. Then they heard it, Rob's weapon fell silent."
Looking at the situation in Afghanistan right now, "I think [Rob] would be really upset," Maureen Miller said.
She met then-Vice President Biden at her son's Medal of Honor ceremony. She said she is appalled at his administration's mishandling the withdrawal, and she said it didn't need to be like this. 
"It's either all-out war, sending thousands more Americans there, or we leave the country? There's things in between that could have been done."
She worries for the country's women and children, and the men who helped U.S. forces there. Miller says she remembers what happened to one who helped her son. 
"The family home had been hit by a mortar from the Taliban because of the father's work with the American soldiers. They go after the whole family."
In a speech earlier this week, President Biden admitted surprise at the speed with which the Taliban retook power in Afghanistan. He defended his decision to withdraw from the country, telling Americans he was unwilling to commit more U.S. troops "in a war Afghan forces are not willing to fight for themselves."
Watch FOX 35 News for the latest updates. Get breaking news alerts in the FOX 35 News app. Download for iOS or Android