GoFundMe page to fund Trump's border wall has raised over $11 million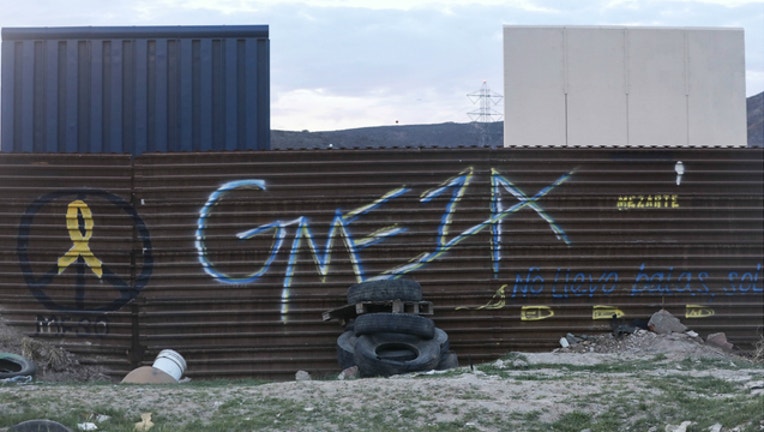 article
WASHINGTON (FOX 5 DC) - A GoFundMe page looking to fund President Donald Trump's border wall already over $11 million in donations.
The page "We The People Will Fund The Wall" was created by U.S. Air Force veteran and Purple Heart recipient Brian Kolfage.
According to the Air Force, Kolfage was severely injured during Operation Iraqi Freedom in 2004, losing his legs and right arm in a rocket attack.
"As a veteran who has given so much, 3 limbs, I feel deeply invested to this nation to ensure future generations have everything we have today. Too many Americans have been murdered by illegal aliens and too many illegals are taking advantage of  the United States taxpayers with no means of ever contributing to our society," wrote Kolfage on the GoFundMe page.
The president's push for funding for a border wall was being tied into government budget funding and would cause a partial government shutdown by midnight on Friday.
By Tuesday, President Trump backed off his demand for money the wall, amid resistance from Democrats.
On Twitter, Trump appeared to respond to criticism that he was retreating. He insisted that "one way or the other, we will win on the Wall!"
Senate Minority Leader Chuck Schumer, D-N.Y., said Democrats oppose Trump's border demands because the wall is "inefficient" and because Trump, as a candidate, promised that Mexico would pay for it, which Mexico has refused to do.
"We want smart, effective border security," Schumer said. "That's not a wall."
Kolfage's fundraiser has already received over $11 million, raised by over 180,000 people. The GoFundMe page has a goal of $1 billion.
Kolfage adds that the goal is the maximum that GoFundMe allows, but he is working to get that raised.
"If the 63 million people who voted for Trump each pledge $80, we can build the wall. That equates to roughly 5 Billion Dollars, even if we get half, that's half the wall. We can do this," wrote Kolfage.