Former naval base dog survives 8 days on his own in Venice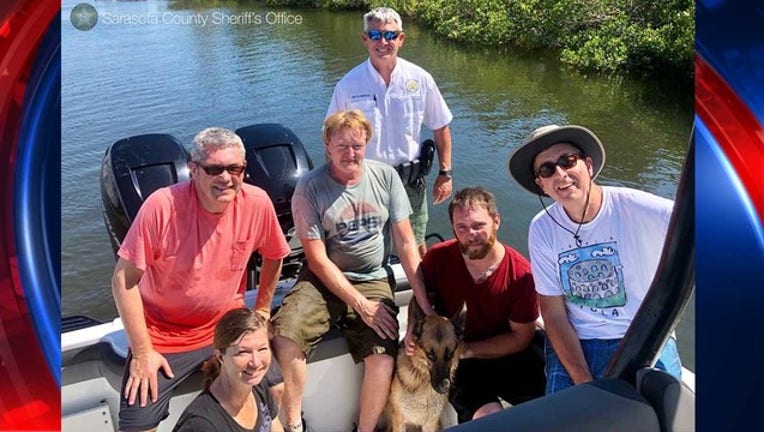 article
VENICE (FOX 13) - A family is crediting their pet dog's naval base experience for helping him survive on his own for eight days.  
The family, originally from Illinois, moved to Venice in August. About two weeks ago, they had to put down one of their German Shepherds, who was 15 years old. Soon after, their 5-year-old German Shepherd, Rex, went missing.
Eight days after, according to the Sarasota County Sheriff's Office, a kayaker noticed Rex on a mangrove island along the intercostal waterway in Venice. A deputy, along with the sheriff's office air service, brought the "scared and elusive" Rex onto their boat.
Rex's owners said he was adopted from the Great Lakes Naval Base in Illinois, which possibly contributed to his week-long survival. 
The sheriff's office shared a group photo after Rex's rescue onto the agency's Facebook page, writing, "We're happy to report Rex is doing well today despite a few stomach issues and lethargy. HUGE credit to both Deputy Watson and our Aviation Unit who assisted in this remarkable rescue."