Florida neighborhood evacuated after ammunition found in backyard of Cocoa home
COCOA, Fla. - A Florida neighborhood in Brevard County was partly evacuated Wednesday after ordnances were found in the backyard of a home, officials said. The area has since been cleared and deemed safe, and homeowners have been allowed back into their homes.
Cocoa Fire Chief Jonathan Lamm said in a Wednesday afternoon press conference that ammunition was found at the property, which was turned over to the Brevard County Sheriff's Office's bomb squad and Patrick Space Force Base. It was not immediately clear how much ammunition was found, as crews were still searching and going through what was found, Chief Lamm said.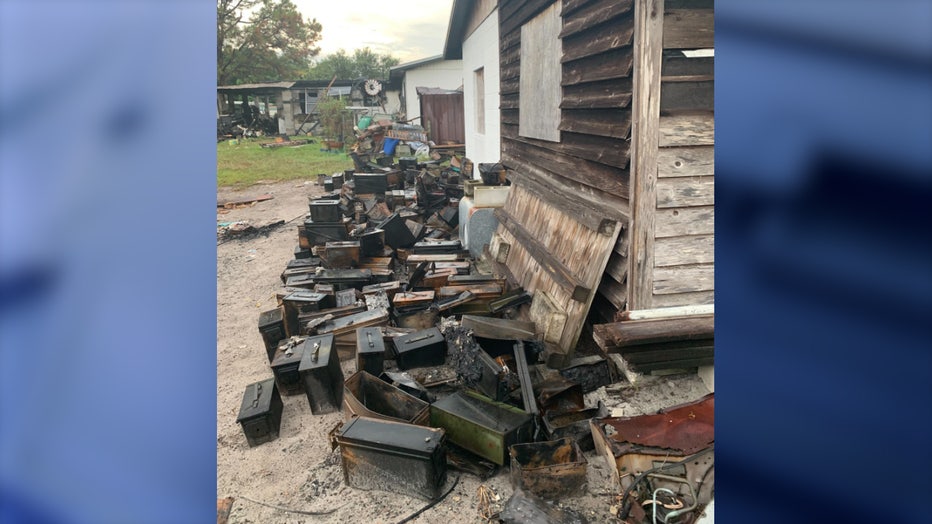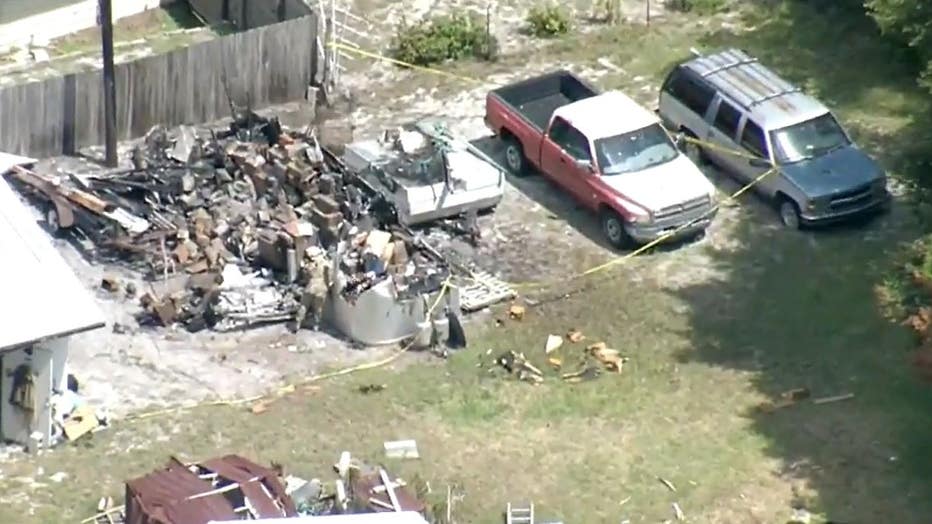 The home is located on McLeod Drive in Cocoa, Florida, which is about 45 minutes east of Orlando. While neighbors were able to return to their homes, the home where the ammunition was found has been deemed uninhabitable.
Chief Lamm also said that there would be no criminal charges based upon the ammunition that was found at the home. He did not go into specifics.
SKYFOX video from the scene earlier Wednesday
According to investigators, the Cocoa Fire Department responded to the home shortly after midnight for a report of a structure fire. Firefighters found a camper on property that was engulfed in flames. Chief Lamm said no one lived inside the camper and that it was used for storage.
He said the camper fire and the ammunition were not connected. No injuries were reported in either incident.
Following the fire, a Cocoa Police patrol officer noticed a tree caught fire on the property, which is how the explosives on the property were found. Cocoa Police said that ammunition was apparently "going off throughout the night" and caused damage to the home, according to the Cocoa Police Department Facebook page.
A Brevard County neighborhood in Cocoa was evacuated Wednesday after possible explosives were found in the backyard of a home on McLeod Drive.