Florida first responders, bystanders work together to rescue man from sinking car
ORLANDO, Fla. - When a car veered off the road and flipped upside down into the middle of a Florida pond, several people jumped into action to assist deputies with the Flagler County Sheriff's Office in their efforts to rescue the driver.
The sheriff's office released body camera videos of the incident that happened in Palm Coast on Sunday. Deputies, firefighters and citizens dove into the murky water to pull the driver to safety. Once they got the man out of the car, they began performing CPR.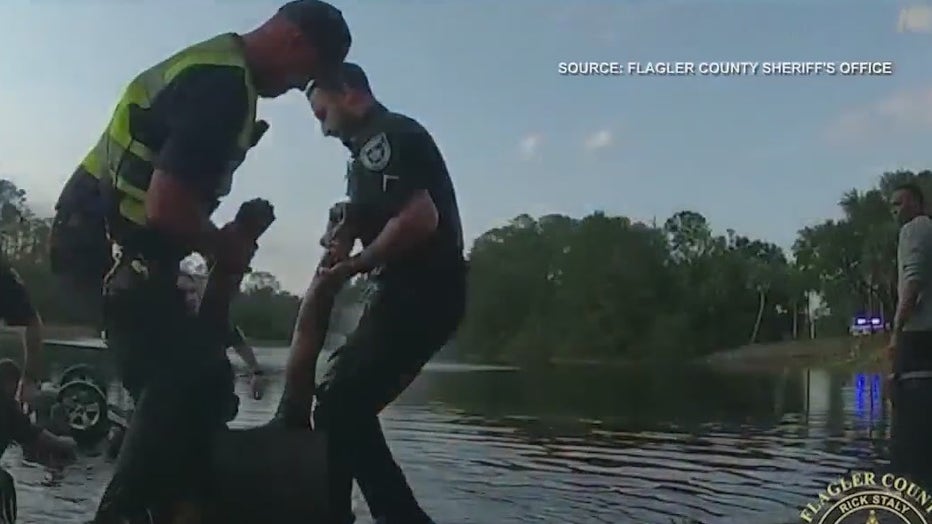 People on the scene also went back under the water several times too make sure there was no one else in the submerged car after they discovered a child's car seat in the vehicle. 
The driver was the sole occupant. He was taken to the hospital for treatment. 
"Thanks to everyone's quick action and bravery, the driver was able to be located quickly, and life-saving measures were immediately given," said Sheriff Staly. "We pray the driver makes a full recovery. Thank you to the citizens who also jumped in to help."
The crash is being investigated by the Florida Highway Patrol.