Flagler County Sheriff's Office new bloodhound puppy finally has a name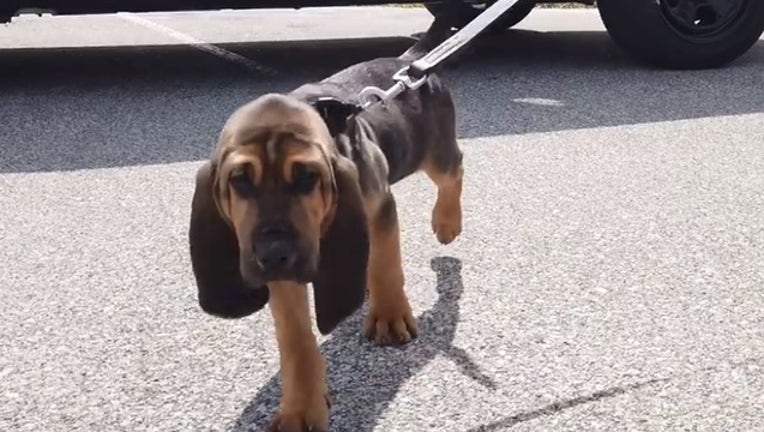 FLAGLER COUNTY, Fla. (FOX 35 ORLANDO) - The Flagler County Sheriff's Office no longer has to call their new bloodhound puppy 'hey you.' 
The sheriff's office solicited name ideas after posting a video of the adorable new member of their team to Facebook last week.
Over 2,000 names were submitted for consideration, but Sheriff Rick Staly said they finally chose a winner.
"He's going to be named after Sherlock Holmes. We have selected Holmes because he's going to bring missing people home."
Holmes is the first bloodhound ther sheriff's office has had in decades.