Flagler County officially names their newest K-9 deputy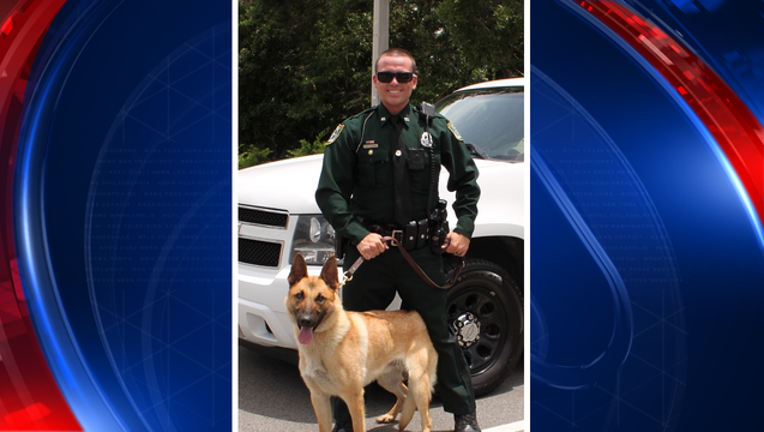 article
FLAGLER COUNTY, Fla. (WOFL FOX 35) - Flagler County Sheriff's Office reports that they have finally named their newest K-9 deputy.
After receiving over 2,000 entries in just five days, citizens used social media and the poll service Survey Monkey to name the K-9. However, the polling was mentioned on more than just social media -- it was even on TV, radio, and print. 
Deputy Duenas stated that he was "really surprised at how much attention it got."
Voters decided that the deputy K-9's name is Valor. Other popular entries included Justice, Knight, Summit, Flag, Ponce, and Max.
"Valor seems like a perfect name to me," Deputy Duenas went on to say. 
"Thank you to everyone who participated and took the time to send in a name," said Sheriff Rick Staly. "After graduation, Valor will be ready to help take a bite out of crime. We also greatly appreciate Summit Nutritionals International and the Blue Knights for donating our newest K-9 and helping to keep him safe."
Valor is a 14-month old Belgian Malinois/Shephard mix who starts a 480-hour FDLE K-9 Team Training course on June 9th.