Florida Congressman Maxwell Frost slams Ron DeSantis on stage with Paramore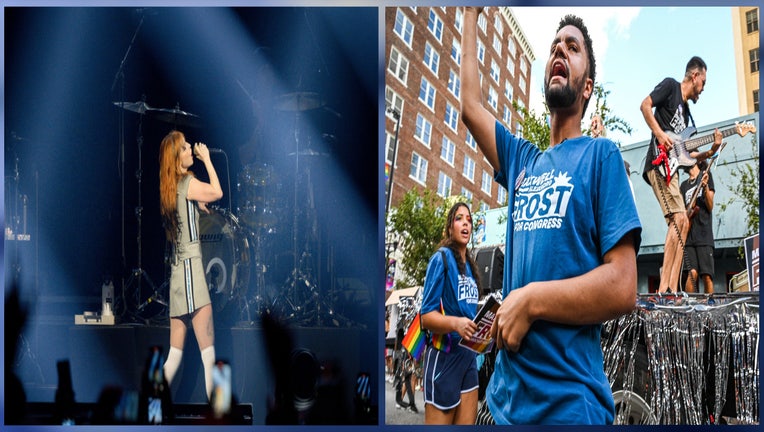 article
Florida Rep. Maxwell Frost – the first person from Gen. Z elected to Congress – performed last week with Paramore at her D.C. concert and while on stage, slammed Florida Gov. and presidential candidate Ron DeSantis.
The viral video from Saturday night that now has over three million views on Twitter shows Rep. Frost with Paramore singing their 2007 hit song, Misery Business. In a tweet, Rep. Frost expressed how grateful he was for the opportunity. 
The one-minute and 17-second video shows Rep. Frost rocking out on stage at the D.C. concert. Several videos circulating on Twitter show what happens next, seconds after the performance. 
When asked by lead singer, Hayley Williams, if he had anything to say to the people, Rep. Frost said, "F--K Ron DeSantis, F--k Fascism." 
Hayley has been very outspoken about her distaste for DeSantis after telling a crowd at an Atlantic City Music Festival last weekend that if they're supporting DeSantis — they can take a hike, Billboard reported. 
"I'll be happy to tell you I'm very (expletive) comfortable talking politics," Williams said during Paramore's headlining set to the screams of fans. "If you vote for Ron DeSantis, you're (expletive) dead to me. Is that comfortable enough for anyone?"
Congressman Frost represents District 10 in Florida, which is part of Orlando. He is the first member of Generation Z to be elected to Congress.