Firefighters rescue pup from house fire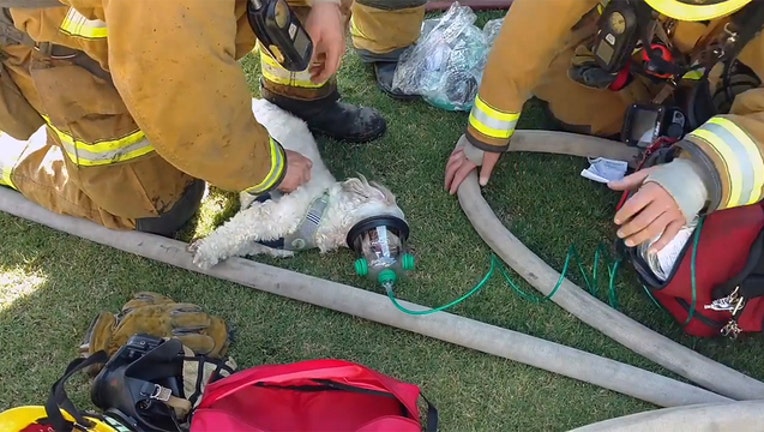 article
BAKERSFIELD, CA. (WOFL FOX 35) - Firefighters in Bakersfield, California rescued a dog from a house fire on Wednesday, and the incident was captured on video.
"The small breed dog was pulled from the interior unresponsive, with semi-agonal respirations," the Bakersfield Fire Department said in a Facebook post.
The dog's owner looked on as the firefighters revived the pet using a specialized animal oxygen mask and high flow oxygen.  Firefighters then transported the dog, named "Jack," to a local veterinary clinic for follow-up assessment and treatment.
"BFD Firefighters consider it an honor and duty to serve our community... and that includes protecting our pets, livestock, and wildlife as well," the fire department said.
Firefighters also offered a special thanks to two Girl Scouts who teamed with the fire department to place pet mask kits on every BFD Fire Engine.
The cause of the fire remains under investigation.