Firefighters gifted with wood-carved emblem from anonymous donor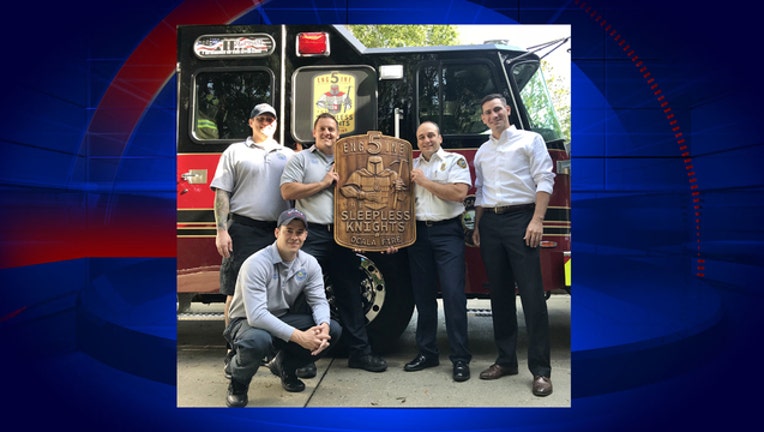 article
OCALA, Fla. (WOGX FOX 51) - A donor, who wishes to remain anonymous, delighted firefighters with a gift crafted specifically for Ocala Fire Rescue's Station No. 5 – a wooden rendition of the recently unveiled station logo for the "Sleepless Knights."
City of Ocala Fire Chief Bradd Clark, Councilman Justin Grabelle, and fire personnel at Station No. 5 gathered Friday to accept the gift. 
"Today, we appreciate the thoughtfulness and generosity of the gift, and the availability and support Councilman Grabelle," said City of Ocala Fire Chief, Bradd Clark. "The citizens who envisioned and delivered this beautiful gift have our most sincere gratitude."  
Information provided by Ocala Fire Rescue.