Travel around the world at the EPCOT International Food and Wine Festival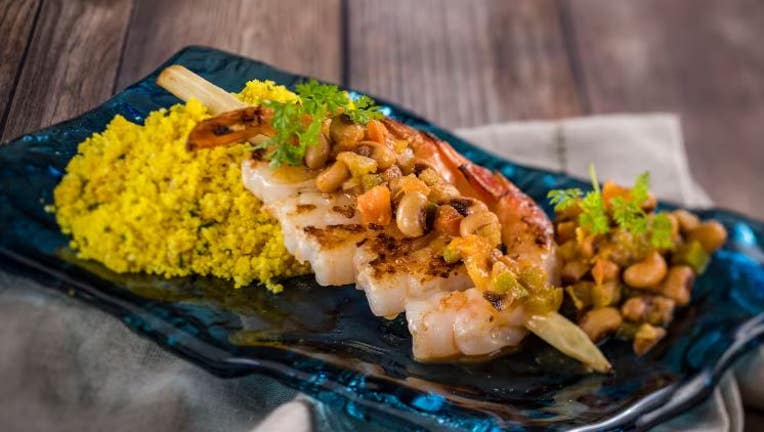 article
ORLANDO, Fla. - Attention foodies! Grab your forks because it's that of the year again to head over to EPCOT to "taste your way around the world." 
EPCOT's International Food and Wine Festival kicks off on July 27 affording parkgoers to embark on a culinary journey across six continents. 
Some of the dishes you'll be able to try include the Peri-Peri Shrimp from the Kenya Marketplace and Tikka Masala from the India Marketplace. The festival features cuisines from Africa, America, Asia, China, France, Germany, Greece, Ireland, Japan, Latin America, Morocco, and more. 
MORE DISNEY NEWS: Walt Disney World welcomes two zebra foals into the herd
When you purchase a ticket, you'll get a Festival Passport that you'll use to collect stamps as you explore the different global menus throughout the park. 
Each time you buy a featured dish from a country, you collect a stamp. Once you've collected all five stamps — bring the stamped passport to Shimmering Sips Marketplace for a "unique specialty item" from the EPCOT festival. 
Here are the dishes you can purchase that will guarantee you a stamp: 
IndiaCurry-Spiced Crispy Cheese with Mango-Curry Ketchup
GermanySchinkennudeln: Pasta Gratin with Ham, Onions and Cheese
GreeceGriddled Cheese with Pistachios and Honey
BrazilPão de Queijo: Brazilian Cheese Bread
CanadaCanadian Cheddar and Bacon Soup served with a Pretzel Roll
Flavors from FireSmoked Corned Beef with House-Made Potato Chips, Cheese Curds, Pickled Onions and Beer-Cheese Fondue
HawaiiPassion Fruit Cheesecake with Toasted Macadamia Nuts
The AlpsWarm Raclette Swiss Cheese with Alpine Ham, Baby Potatoes, Cornichons and BaguetteWarm Raclette Swiss Cheese with Baby Potatoes, Cornichons and Baguette
SpainCharcuterie with a selection of imported Spanish Meats, Cheeses, Olives and an Herb Vinaigrette
Wine & WedgeAssorted Artisanal Cheeses and AccoutrementsFig and Balsamic Boursin® Soufflé with Fig TapenadeSouthern Pimento Cheese with Bread-and-Butter Pickled Vegetables and Grilled Bread
The festival runs from July 27 to November 18.