FHP: Passenger ejected in fatal crash that closed I-4 for hours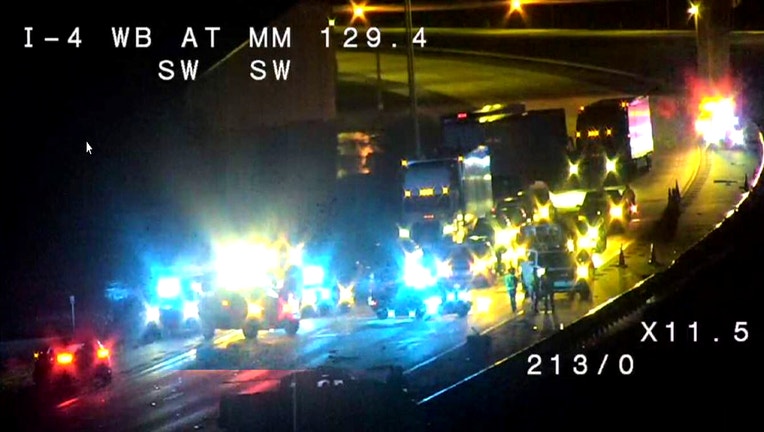 LAKE MARY, Fla. - Troopers with the Florida Highway Patrol responded to a fatal crash that happened in Volusia County along Interstate 4 just before 8 p.m. on Friday.
One person was pronounced deceased on scene, the FHP says.
The crash occurred in the eastbound lanes of the interstate near the interchange with U.S. Highway 92 in Daytona Beach and involved multiple vehicles.
The crash resulted in the closing of all I-4 eastbound lanes for several hours.  Traffic had to be diverted off the interstate at US-92.(MM129)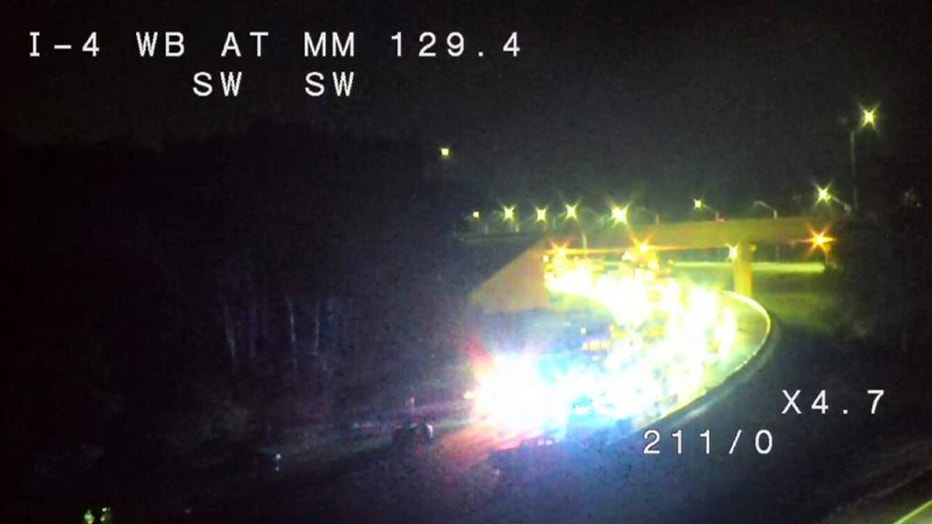 Troopers say the accident happened after a pickup truck attempted to change lanes and did not see the vehicle in the adjacent lane. 
After the collision, FHP says the pickup truck hit the guardrail and flipped over, ejecting the passenger of the vehicle in the process. 
After the collision, troopers say three other vehicles three other vehicles crashed as they were trying to avoid hitting the passenger that remained laying in the middle of the road.
Troopers say the male passenger has yet to be identified. 
CLICK ON IMAGE BELOW FOR INTERACTIVE SKYFOX TRAFFIC MAP: