Double delight: Newborn twins share precious birthday with overjoyed parents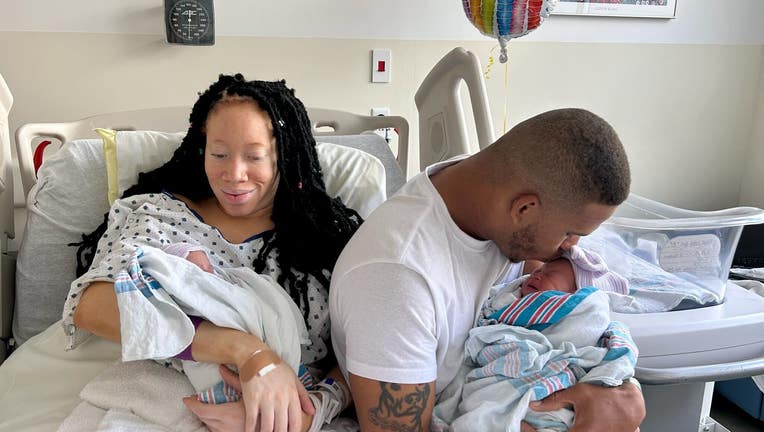 article
CLEVELAND - From here on out, August 18 will be a very busy and joyous day for Jose Ervin, Jr. and his family. 
That day is the birthday of the 31-year-old and his fiancee, Scierra Blair.
But as fate would have it, it's also now the birthday of their newborn twins.
Jose Ervin III was born at 12:35 a.m., and his sister, A-ria, was born at 12:36 a.m. on August 18, 2023. The non-identical twins both weighed in just over 5 pounds at Cleveland Clinic Hillcrest Hospital in Ohio. 
RELATED: 'Good people left in the world': Strangers rally around 2 boys after no one showed to their birthday party
"It's a dream come true, honestly," Ervin told FOX Television Stations.  "It was very unique, and it's a blessing honestly. I didn't know what I was going to be doing for my birthday. I just said I wanted a good gift, and God sent me my kids on my birthday."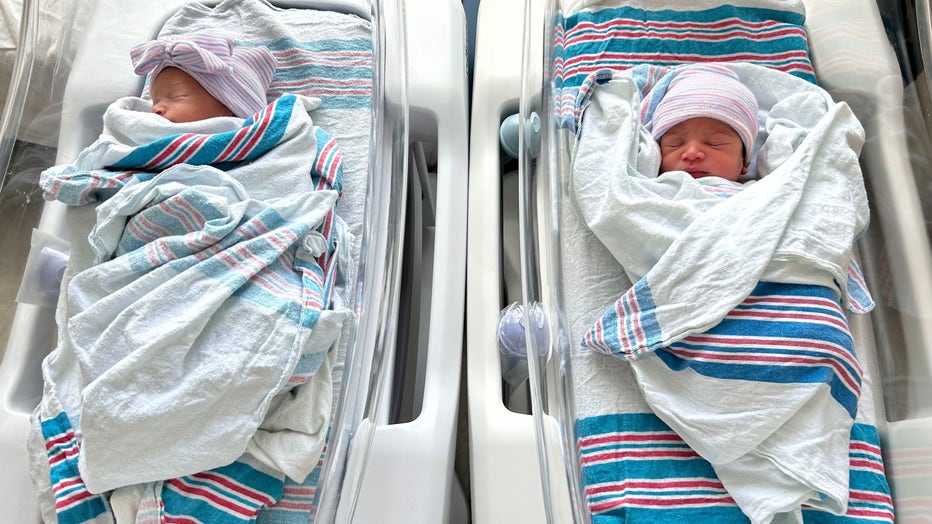 Jose Ervin III and his sister Ar-ria were born on August 18, 2023. They'll have the same birthdays as their parents. (Credit: (Hillcrest Hospital)
Ervin said the twins were not induced and were supposed to arrive later this month. 
But on August 17, Blair started going into labor. The doctors said one of the babies was breached and advised Blair to deliver the babies via c-section.  
Ervin said that's when he asked Blair if they could hold off the C-section until August 18, but she hesitated at first before changing her mind. 
"She really didn't want it [at first]," Ervin explained. 
RELATED: Breastfeeding may later improve child's exam scores, study suggests
The doctors wanted to deliver the babies the night of August 17. But the couple and the doctors then agreed to wait until midnight August 18 to perform the procedure, allowing the entire family to have the same birthday. 
Ervin said the couple didn't think sharing their birthdays with their children was a possibility when they first learned of their pregnancy. But as the date narrowed for the twins to be due, Ervin said that was when he realized the possibility was within reach. 
"And it'll be crazy if they come on our birthdays," Ervin previously told Blair. 
The father said birthdays "are going to be a banger from here on out, " adding "It's going to be nothing but love and fun from here on out." 
This story was reported from Los Angeles.