Detectives search for shooting suspect, one victim in critical condition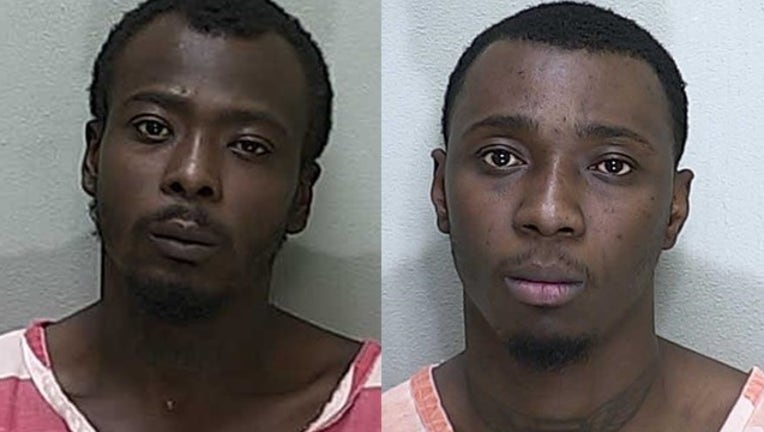 article
SUMMERFIELD, Fla. (FOX 35 WOFL) - The Marion County Sheriff's Office says that they have arrested 34-year-old Derrick Devon Brown for his role in the shooting and attempted robbery of two victims at a Summerfield residence that occurred on May 22nd, 2018. They also have probable cause to arrest his brother, 32-year-old Brandon Lee Brown, and are asking for the public's help in finding him.
Deputies say that on the evening of May 22nd, deputies responded to a residence located on 145th Place in Summerfield in reference to a shooting. They found two male victims suffering from gunshot wounds. The suspects, who had fled the scene before deputies arrived, also attempted to rob the victims after the shooting.
Deputies went on to say that both victims were immediately transported to a local hospital, where one remains in critical condition. The other man's injuries were less severe and he has since been released from the hospital.
During the investigation, detectives say they developed Derrick and Brandon Brown as suspects in the shooting and attempted robbery. Derrick was located on Wednesday, May 23rd, and arrested for two counts of Principle to Attempted Murder and one count of Attempted Robbery with a Firearm.
Detectives say that they are now looking to locate Brandon Brown in order to place charges on him for two counts of Attempted Murder and one count of Attempted Robbery with a Firearm. Brandon should be considered armed and dangerous.
If you have any information on Brandon's located, the sheriff's office ask that you contact Detective Billy Burleson at 352-368-3542 or CrimeStoppers at 352-368-STOP.