DeSantis signs death warrant in Panhandle murder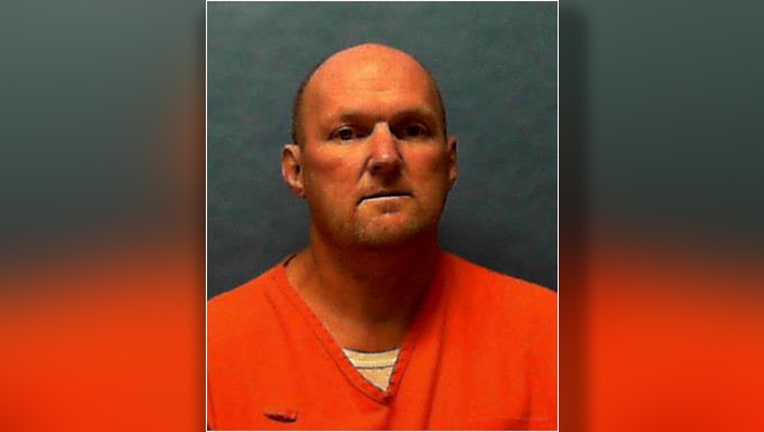 article
TALLAHASSEE, Fla. - In what could be Florida's third execution in less than three months, Gov. Ron DeSantis on Monday signed a death warrant for a man convicted of murdering a Bay County woman in 1986.
Darryl Barwick, now 56, is scheduled to be executed May 3 at Florida State Prison, according to documents posted late Monday on the Florida Supreme Court website.
Barwick was sentenced to death in the March 31, 1986, stabbing death of Rebecca Wendt, who was found wrapped in a comforter in her Panama City apartment, according to court documents. Wendt was stabbed 37 times.
A 1995 Florida Supreme Court decision said Barwick had seen Wendt sunbathing at the apartment complex and, after getting a knife, followed her into the apartment. He was also found guilty of armed burglary, attempted sexual battery, and armed robbery.
DeSantis signed the death warrant as the state prepares for the scheduled April 12 execution of Louis Gaskin, who was convicted in the 1989 murders of a Flagler County couple. Gaskin's attorneys have asked the Supreme Court to stay the execution and reconsider his death sentence, but justrices had not ruled as of Tuesday morning.
READ: Donald Dillbeck — who murdered Tallahassee woman in 1990 — will be Florida's first execution in four years
The death warrants for Gaskin and Barwick also came after the state on Feb. 23 put to death Donald David Dillbeck, who murdered a woman in 1990 during a carjacking in a Tallahassee mall parking lot. Dillbeck, 59, was the 100th inmate executed in Florida since the death penalty was reinstated in 1976.
Before Dillbeck's execution, the state had not carried out a death sentence since Gary Ray Bowles was put to death by lethal injection in August 2019 for a 1994 murder in Jacksonville.
DeSantis did not release a statement on his decision Monday to issue a death warrant in the Barwick case. But the death penalty has received renewed attention in recent months after Nikolas Cruz was sentenced to life in prison for the 2018 murders of 17 students and faculty members at Marjory Stoneman Douglas High School in Parkland.
The state Senate last week approved eliminating a requirement for unanimous jury recommendations before judges can impose death sentences. The issue is pending in the House. Cruz was sentenced to life because a Broward County jury did not unanimously recommend the death penalty.
Barwick was initially sentenced to death in 1987, but the Florida Supreme Court overturned the conviction and ordered a new trial. He was convicted again in 1992 and was sentenced to death after a unanimous jury recommendation, according to a document from Attorney General Ashley Moody's office that was filed Monday at the Supreme Court.
State and federal courts have rejected a series of appeals by Barwick.