Deputies, volunteers searching for missing Florida man with dementia
LAKE COUNTY, Fla. - The Lake County Sheriff's Office is searching for a Leesburg man who went missing on Tuesday afternoon and hasn't been seen since.
Deputies are asking for the public's help locating 63-year-old Albert Pierce. He was last seen leaving his home on Keats Drive near Mid Florida Lakes and Dura-Stress Inc on Tuesday around 2:00 p.m.
"Mr. Pierce suffers from the later stages of dementia and his closest family other than who he lives with is in California," the Sheriff's Office wrote on Facebook.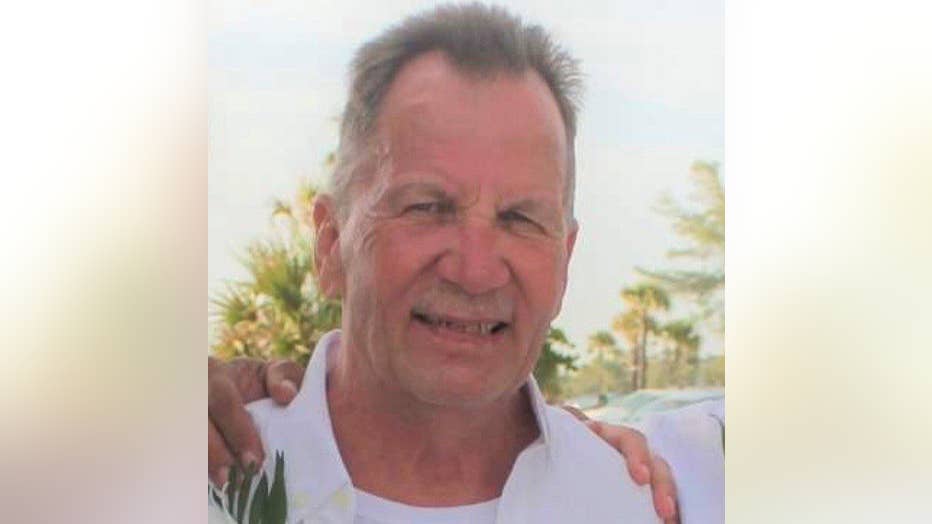 It's been an emotion 24 hours for Mark Pierce.  He said his brother went to take a mid-day nap, so he and his partner went out to work on a project in their shed.  Mark said they had the front door locked to keep Albert from wandering. Forty-five minutes after Albert went down for a nap, Mark said he went to go wake his brother up to feed him lunch, but he was gone.  He searched on his own before calling the Sheriff's Office. 
"I just want my brother home," Pierce said.  "With him being gone all night long and today, I'm really really scared. I just want him home so I can find a place that can take care of him." 
The Sheriff's Office mounted unit, volunteer search, and rescue, and all specialty units are working to find Pierce.
"When he's done this before, we've always caught him around here. He's very confused. He does circles and we find him," Pierce said. "Yesterday they were using bloodhounds, aviation, on foot. Today's there's four-wheelers foot traffic, vehicular, the helicopter is back out and we're on horses. Bloodhounds back up. We're doing all we can today."
Anyone with information on his whereabouts is asked to call the Lake County Sheriff's Office at 352-343-2101.